If you love whimsical images and have a cricut die cutting machine the Paisley cricut cartridge is one to have in your collection.
It includes this adorable zebra in a car image that is perfect for little girl or big girls too!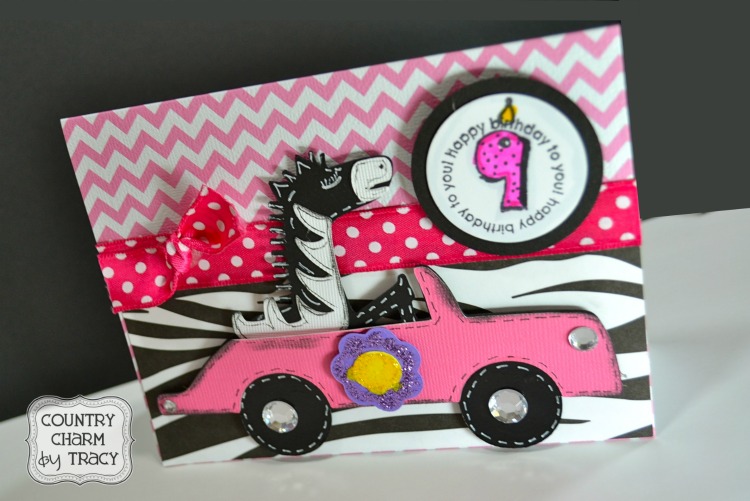 My twin nieces celebrated their 9th birthday recently and had a party theme of zebra stuff.
If you've been following my blog or creativeness for any amount of time you may know that I like to make cards or gifts for the person in mind, their likes, interest, or what they are in to at that time.  So this year my goal was to make their birthday card with a zebra on it.  Paisley cartridge to the rescue.  🙂
I used My Cut Search to find the perfect zebra image.  I just searched "zebra" and several images popped up including this one.  It was just what I was looking for.
Zebra & car cut at 3 1/2 inches – Paisley cricut cartridge
*note* I cut the flower at 1 inch and the inside at 1/2 inch.  For some reason I could not get it to cut the right size without resizing my dial on my cricut.
I added stickles to the flower on the car and bling to the tires for hub caps, headlight and tail light.  Perfect addition!
I added Glossy Accents to the tires to give them a "shiney" look.
The "Happy Birthday" circle stamp is from PaperTrey Ink and the 9 stamp is from a set I have in my craft stash.  I believe I purchased it at hobby lobby or michaels.
The pink chevron card is a 4.25 x 5.50 card this is part of a pack of cards I purchased at hobby lobby.  The set has lots of bright colors in the set that include envelopes too.  🙂
Have a great day! 🙂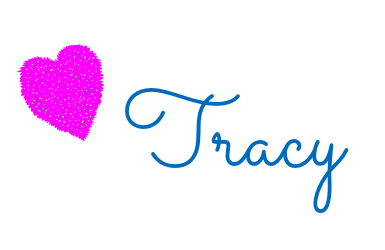 Sign up below to be notified when I put a new blog post up. It'll be delivered directly to your email box. 🙂