I am in total Spring crafting and decorating mode and have been putting my paintbrushes to work.
I just love how these Easter blocks turned out. ♥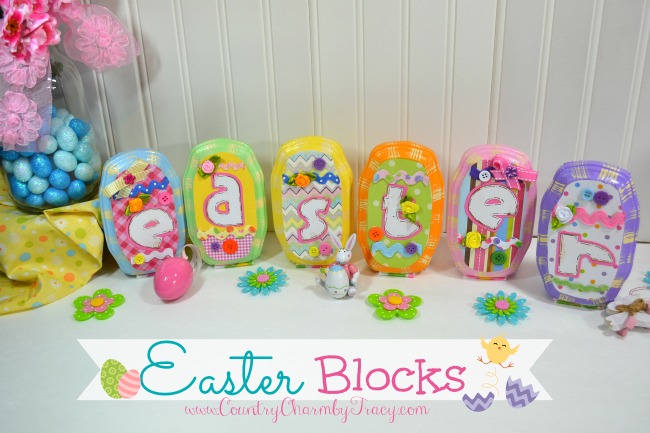 I had these wooden plaques I purchased on sale from Michael's many years ago.  Like so many years that I can't even remember.  They were on sale for like 29 cents (yes, that long ago and the sticker was still on them) and I bought a whole bunch…putting them in my stash to be used "one day".  Do you have any of those crafting supplies laying around?  Things you will use one day? 😀
The wooden plaques I used are the first one in the top row.  Sorry I didn't take the before supplies and during pictures.  Sometimes I get so involved in the project I forget to take pictures of the process.
I thought this shape would work great for an easter egg.  I had my hubby cut off a bit on one side to make it sit flat.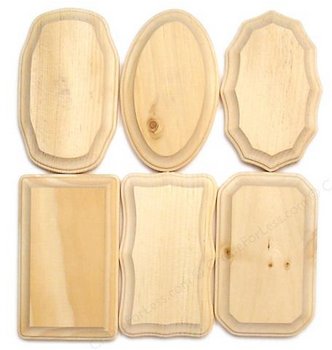 Photo from Create for Less
Supplies:
♥ wooden plaques
♥ Americana paint
♥ scrapbook paper
♥ embellishments (buttons, ribbon flowers, bling)
♥ ribbon & ric rack
♥ easter letters are cut from Robotz cricut cartridge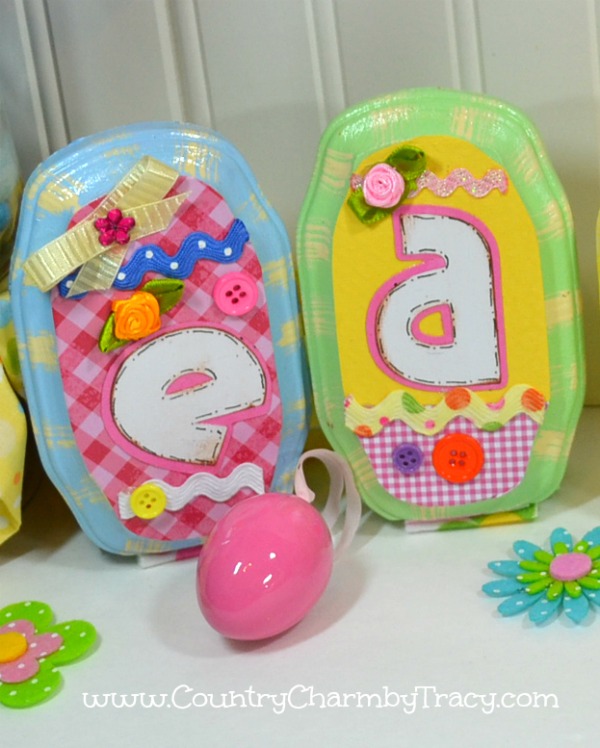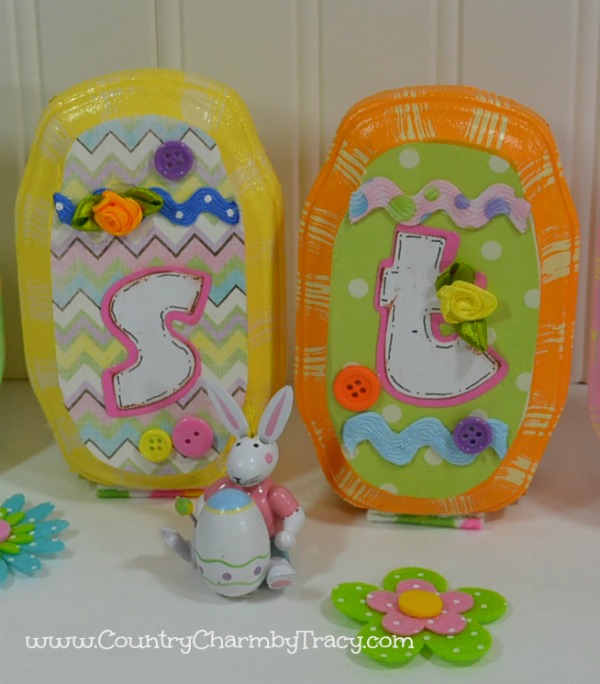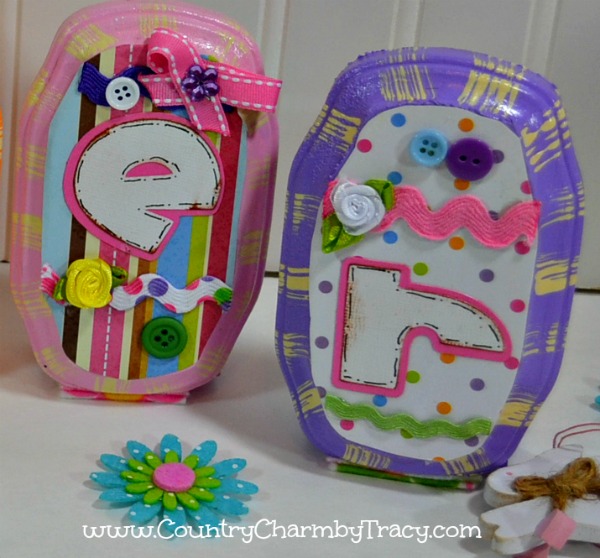 I added brown ink to the edges of each letter and doodles with a ultra fine black sharpie marker.
I embellished each egg or block by adding a variety of embellishments.
To make the plaques (blocks) sit flat I had my hubby cut a bit off of one side.  He also cut me some one inch by 2 1/2 inch wood blocks that I glued on the back side of each block.  Some of them didn't sit level so I added felt to the bottom of each block.  This gave me the stability I needed for the block to stand up straight or not topple over easy. 🙂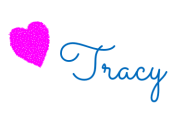 Linking to some of these parties this week ♥
Sign up for my newsletter here.
This post was first seen on Country Charm by Tracy
Sign up below to be notified when I put a new blog post up. It'll be delivered directly to your email box. 🙂