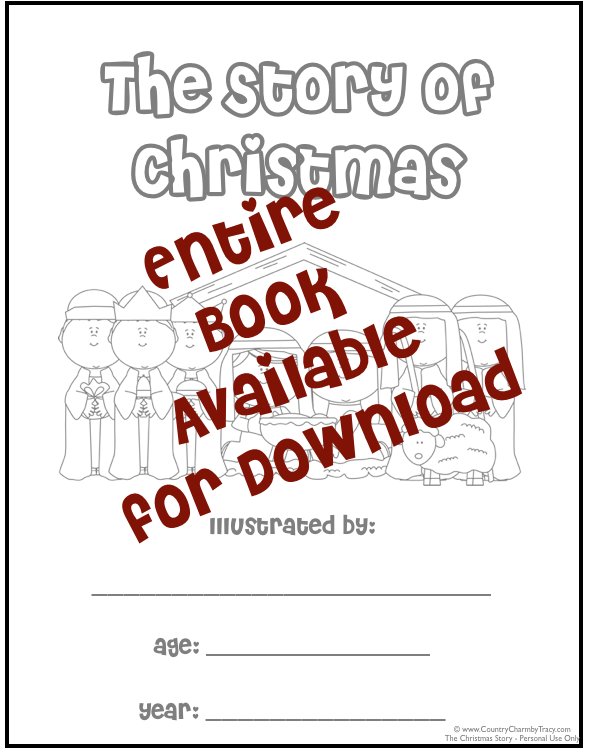 As I shared in this post our Elf on the Shelf, Jack is leaving a storybook page everyday when he visits Spencer.  For 25 days Spencer (age 7) has or will receive a page that continues the story from the day before.  By Christmas Day he will have the completed story from when Mary was chosen by God to conceive His son through the Wise Men coming to see Baby Jesus in the Manager.
If you are interested in sharing these with your kids – please feel free to share.  Personal Use only please.
This post will contain the option of printing all 25 pages at one time or the day of the page will be what you select to print just one or more of the individual pages.  (i.e. If you need day 13 then find the page that has a 13 on it and just print that page.)  If you have any problems just leave me a comment or send me a message.  🙂
Personal Use only.
(Print the entire story on the link below)
The Christmas Story of Jesus' Birth
cover for booklet
——————————–
Sharing with some of these linking parties.
Sign up below to be notified when I put a new blog post up. It'll be delivered directly to your email box. 🙂