Happy Spring ~ well officially on the calendar, Spring!  I hope you are all doing well.
If you follow me on YouTube you may have already seen my Spring Mini Lighted Tree video that I uploaded yesterday.  If not, I hope that you enjoy watching how I created this little cutie for the Spring season.
I have been creating these little mini trees for many years.  They were a huge hit at the craft shows I did years ago and I truly enjoy making them.  I share this with you now so that when the season comes you can pick up some of these mini pine trees to decorate your own.  The craft stores will begin putting out their Christmas items in the Summer (crazy, right) so just want you to be prepared.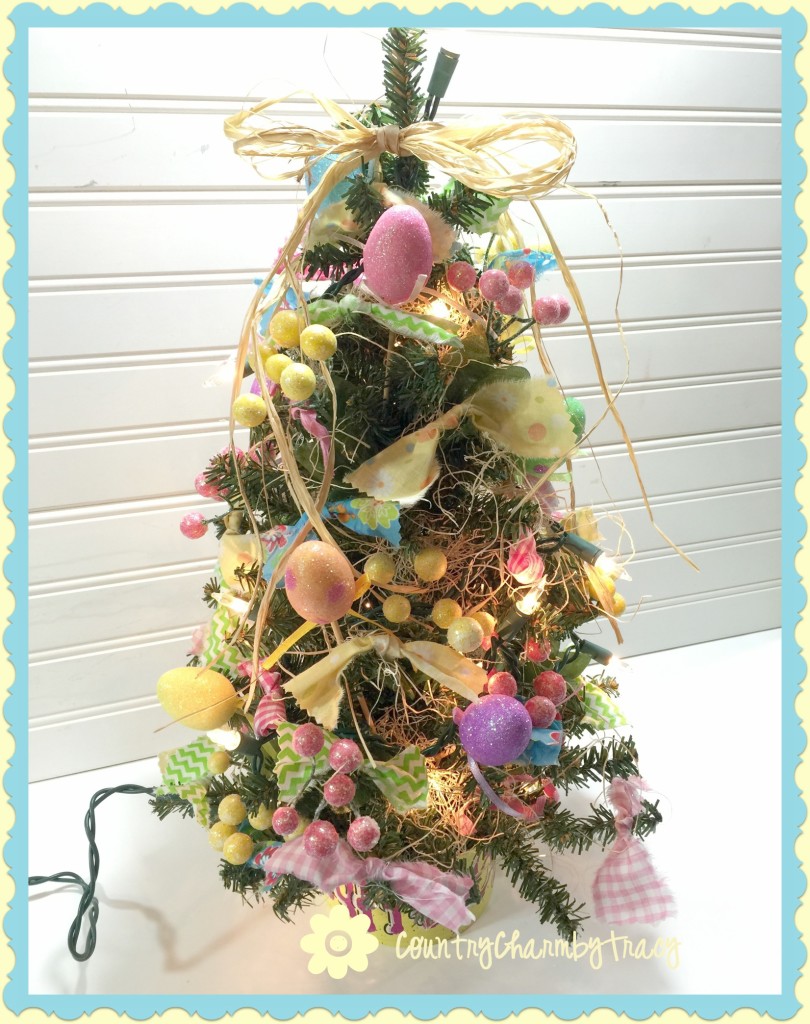 The foam Easter eggs are on skewers and can be taken in and out of the tree.  This is great so that I can remove them once Easter is over and enjoy my Spring tree for the rest of the season.
I used a recycled chicken can by painting and doodling it up!  ❤️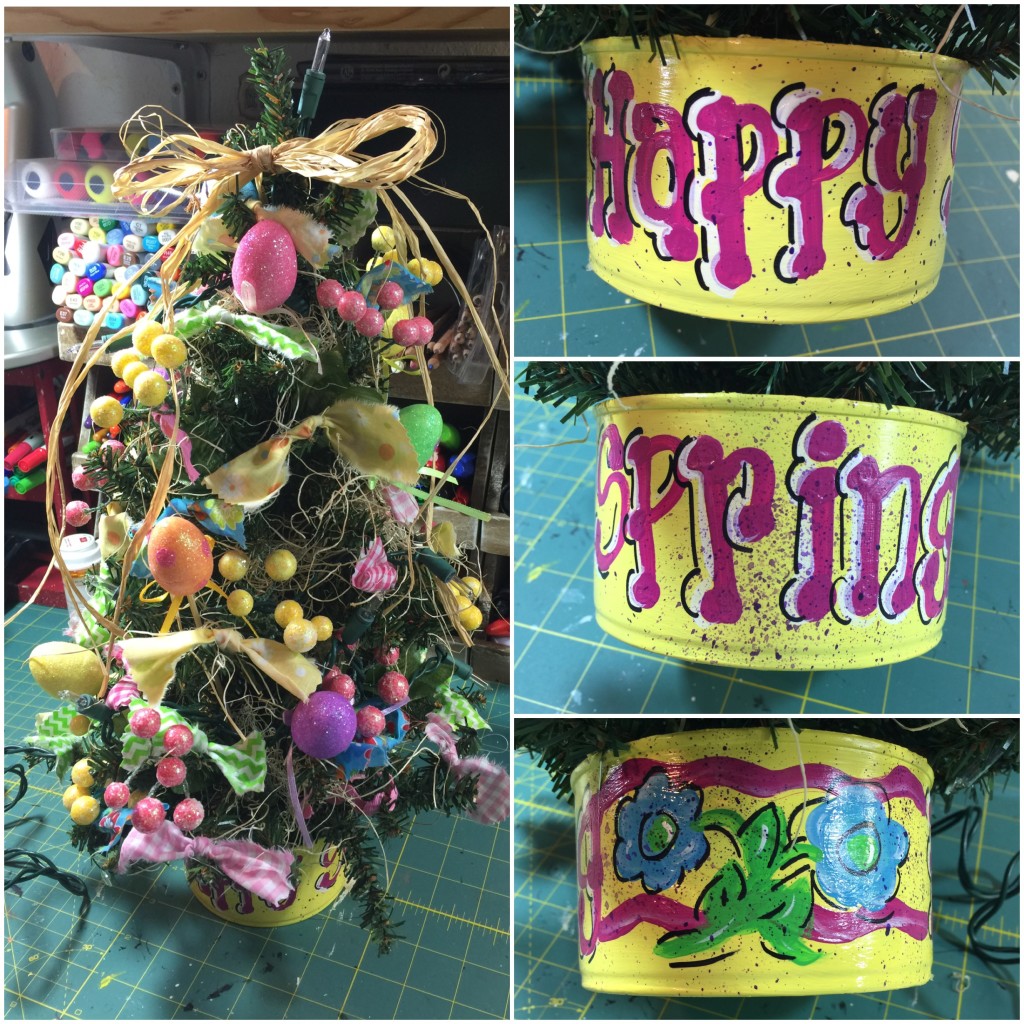 Here is a video tutorial with a step by step process of what I used and did.
Thanks for watching!
Here are some others you may enjoy also: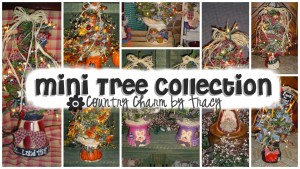 Sign up below to be notified when I put a new blog post up. It'll be delivered directly to your email box. 🙂