I am so excited to show you these fabulous little rustic country Christmas decorations.  You may be thinking – what? wait? barbed wire decor?  Yes you read that correctly.  And…. I am super excited to share it with you!
It all came about when my very talented father-in-law spent a little time in his workshop.
He's retired and tries to come up with different designs using barbed wire, wood, cedar and old junk.
Spells RUSTIC to me, how about you?
He made these little jewels.  I bet this old barbed wire can tell some fabulous stories of just hanging out on the post (pun intended).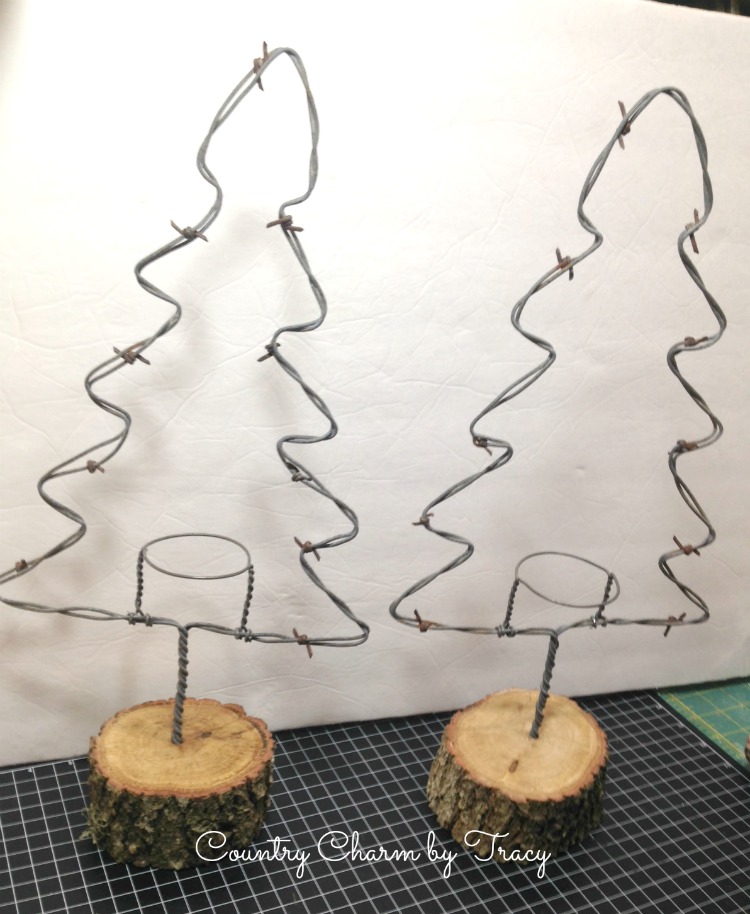 So the little light bulb went off in my head — and the creative juices began flowing. (If I added ribbon… jute, fabric bows to the outside or around the tree maybe something to the bottom, moss and berries this little jewel would turn into a terrific home decor item.)
I LOVE IT!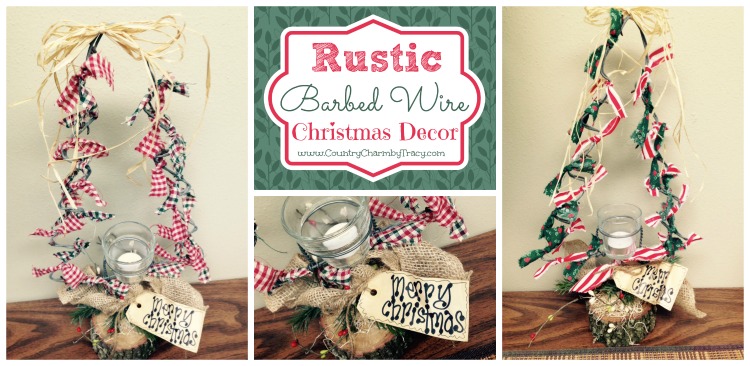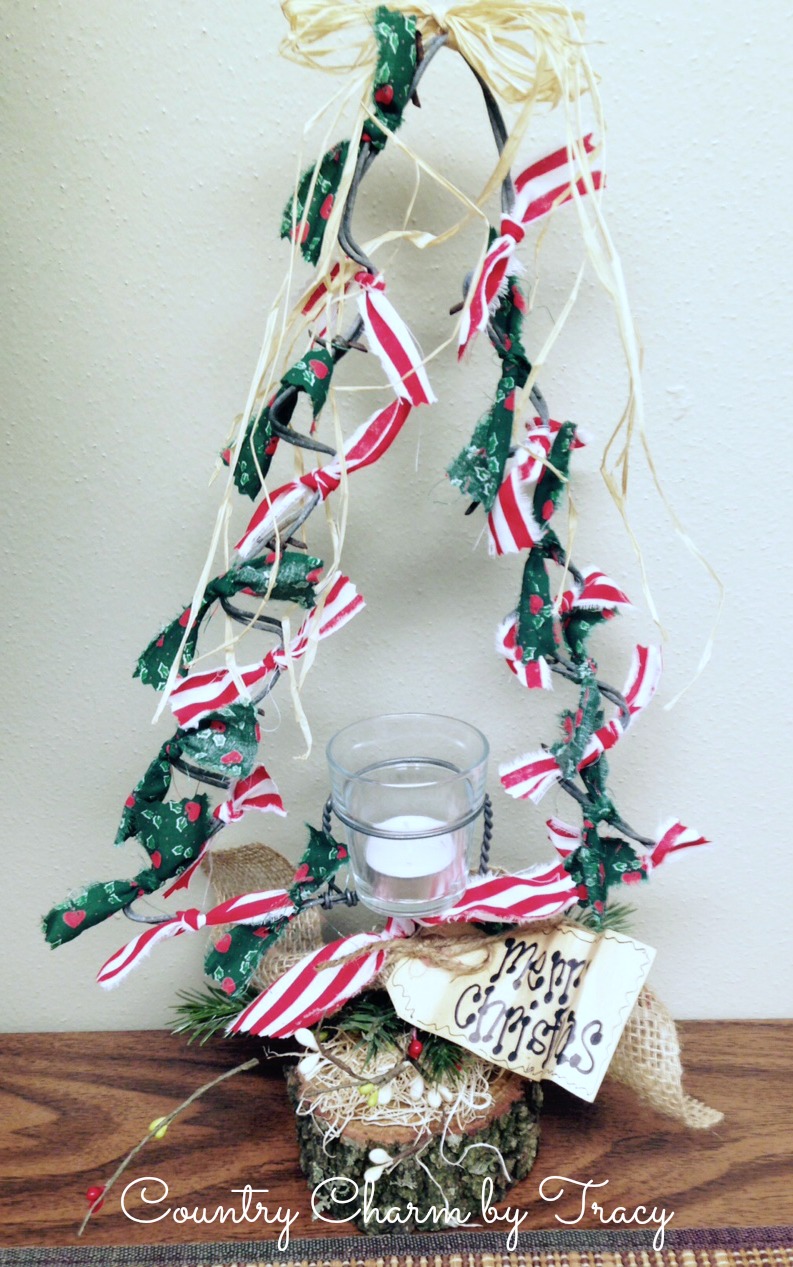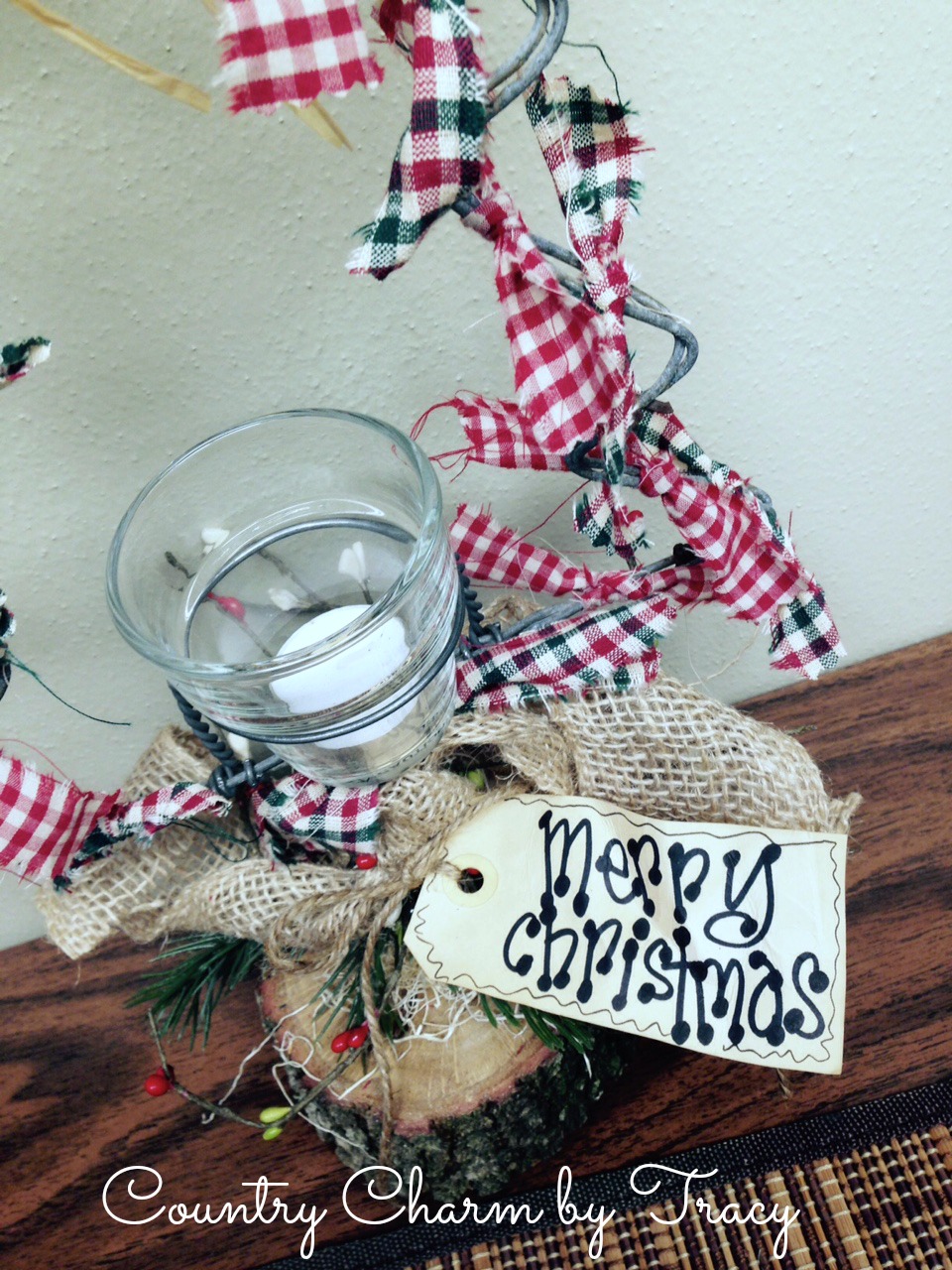 I love most all things primitive country and I think that just by adding a simple grungy tag to any item just gives it that added touch.  I found this simple step by step tutorial over at this blog here.
I wrote Merry Christmas with a black sharpie and added it to the base of the tree by tying some jute twine with it.
There are just ideas to share with you to take "this" and make "that" out of it!  One of my favorite things to do.
Until next time get a little crafty today!
Hugs, Tracy
I like to link up and party here.
This post was first seen on Country Charm by Tracy
Sign up below to be notified when I put a new blog post up. It'll be delivered directly to your email box. 🙂