Creating just the "right" class valentine is hard work especially with a 6 year old little boy who has his own opinions of what he wants his valentines to look like.  I jokingly told him (but I was somewhat serious) that "your older brother never did this to me, he always liked my valentine ideas." — ha!
He's a chip off of the old block and loves to throw out crafting ideas.  Remember his Football Heart Valentines from last year and the Dinosaur Valentines from 2011?  
This year was no different.  
This year….he was insistent to give a pencil to each of his friends.  We played around with different ideas of how to create our valentines that we could incorporate a pencil and finally settled on the one I'll show you in this post.  
For the base of the treat holder I'm using the Trifold Card Die from My Creative Time.  The adorable little cupid guy is from My Cute Graphics.  
Download this cutie cupid tag here.  <—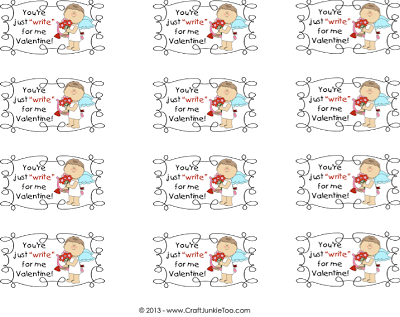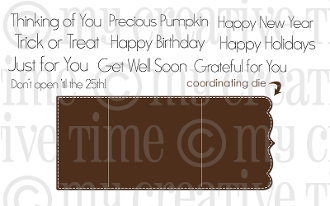 Tri-fold Card Die by My Creative Time
======================
–>

BLAST FROM THE PAST

<–
If you're looking for another idea with this theme — here is some valentines we created several years ago.

Sign up below to be notified when I put a new blog post up. It'll be delivered directly to your email box. 🙂