Hi everyone and Happy New Year 2016!
I hope you are all doing well and settled into a brand new year.  Things are well for my family, busy and just enjoying God's blessings of what life brings.
Now after all of the hustle and bustle of the holiday season it's time to focus on some sweet valentine crafts for the Select Furnishings store in Brenham. Tx.  I created a video to show anyone who may want to make some for herself if you are not in my area to pick up a set that I created.
These blocks are a simple design but adds so much delight to the season. Enjoy!
wood blocks measure 3″ width by 4″ height
paint is baby pink and warm white by Americana
corrugate paper
font is – Cheri from www.dafont.com/cheri.font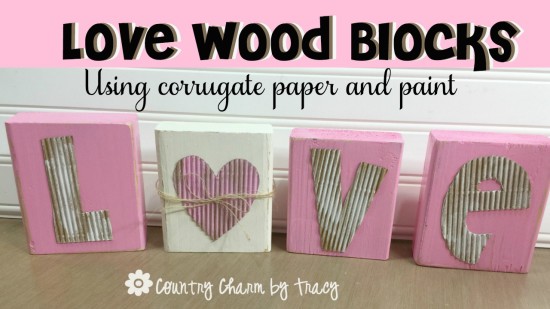 Sign up below to be notified when I put a new blog post up. It'll be delivered directly to your email box. 🙂