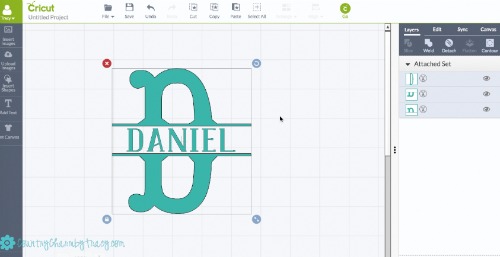 Hey guys ~ I had a personalized yeti cup to create and thought it would be a great way to share how I created the split letter using Cricut Design Space and my Cricut Explore die cutting machine.
This video is a step by step tutorial that shows how I created the letter, split the letter, resize and turn the letters a different color.  I also share how to attach the image together so that the Cricut cuts it out just like you see on the screen.  Watch the video below or click here to watch on YouTube.
***UPDATE – After I filmed the video I would NOT recommend to use the EASTON font but a more chunky font so it will release from your vinyl easier.
Sign up below to be notified when I put a new blog post up. It'll be delivered directly to your email box. 🙂