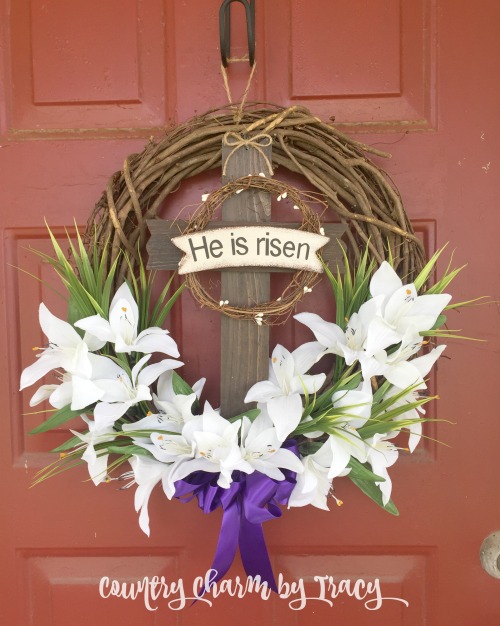 Hi everyone!
Today I am sharing this special wreath that includes a very special message.  I love the simplicity of the entire project.  I was totally inspired when I saw this pin on Pinterest. and had to do one for myself.  I love the end result.
Supplies:
18 inch grapevine wreath
wooden cross – Hobby Lobby
Easter Lilies – Dollar Tree
greenery – Thrift Store
1 1/2 inch satin purple ribbon – Wal-Mart
black wire
(contains affiliate links)
I have a step by step tutorial on my YouTube channel here if you'd like to see how I put it together or watch below.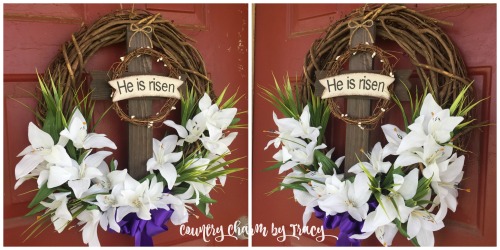 Sign up below to be notified when I put a new blog post up. It'll be delivered directly to your email box. 🙂