I am in total Spring Wreath making mode right now because I sell my handmade creations at a local gift shop.  I've been creating for many years and would share the inspiration via a YouTube video but received so many requests to show the actual process video.  I figured out a way I can film the steps while I create the wreath so that is why you're see so many wreath blog posts.  That's my craft of choice right now.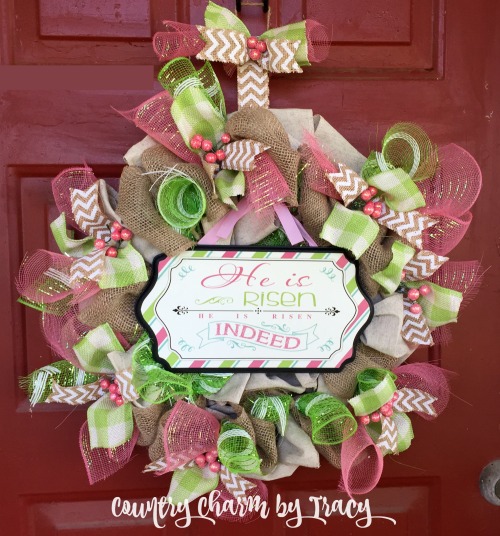 With Easter being April 16th this year this gives me extra time to design some Easter wreaths including this grapevine wreath, this Easter mesh wreath here and here.
Supplies:
14″ – wire wreath form – Dollar Tree
2 rolls – 5 1/2″ linen burlap ribbon – Wal-Mart
1 roll – 5 1/2″ natural burlap ribbon – Wal-Mart
21″ – lime and white deco mesh
21″ – pink deco mesh
2 1/2″ – lime green and white checkered ribbon
1 1/2″ – burlap and white chevron ribbon
pink berries – Dollar Tree
He is Risen sign – Hobby Lobby
small eye screws (to hang sign)
Miscellaneous materials glue, wire, jute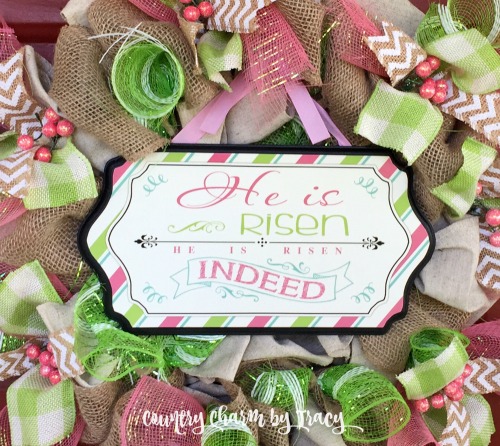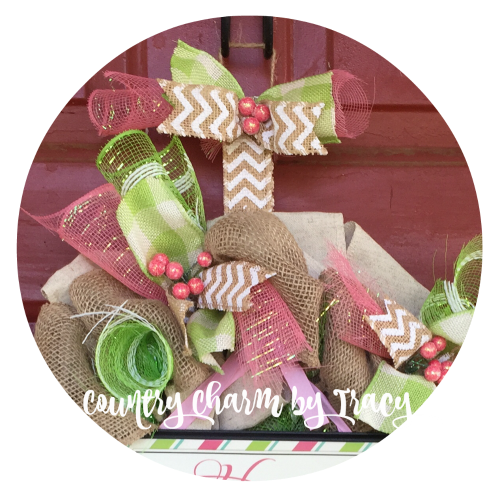 I have an entire video to share how I put this together including the bow hanger.  Watch here on YouTube or watch below.
Sign up below to be notified when I put a new blog post up. It'll be delivered directly to your email box. 🙂