Oh the joys of Fall crafting.  I am definitely in full swing over here in my craft room.  It is my therapy and makes me so Happy!
Do you know that the idea for this wreath spun from my love of this brown polka-dotted ribbon?!
Crazy – but true!
When I ordered this brown polka-dotted ribbon from Craft Outlet I had intentions of using it for bow accents for some burlap footballs I was painting.  It sat in my craft ribbon storage until this year when I switched gears to put it on a burlap wreath.  Same with the metal pumpkin I used int center.  Not sure where I picked it up along the way but had it for several years.
I love the way this wreath turned out.
Sometimes you just have to look at things for awhile and then eventually it all comes together.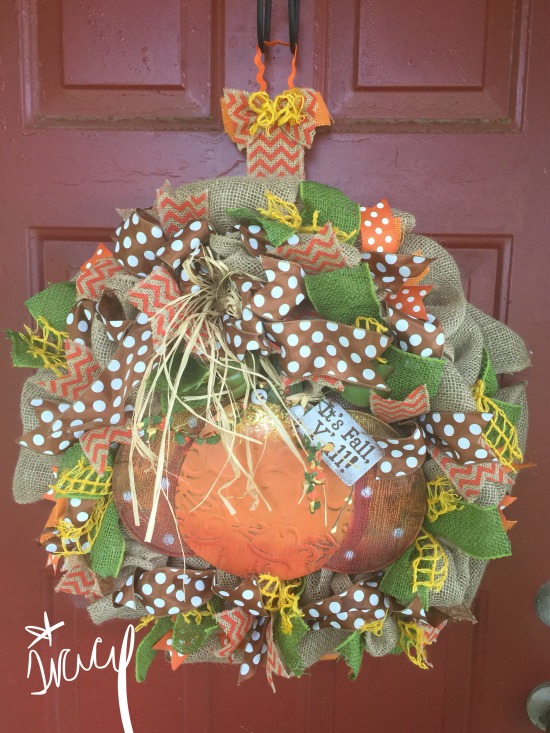 Supplies
burlap ribbon
yellow window pane mesh ribbon
metal pumpkin
raffia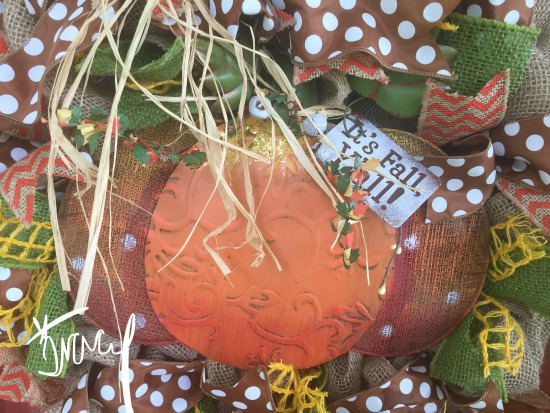 Thanks for stopping by and I hope you'll pin this wreath for future inspiration.
Have a great day!
~ Tracy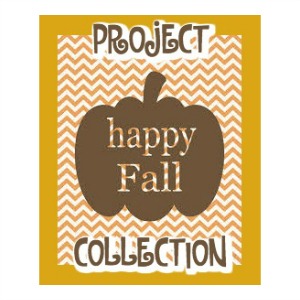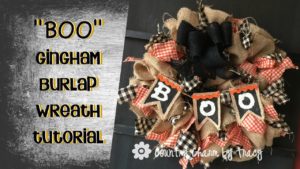 Sign up below to be notified when I put a new blog post up. It'll be delivered directly to your email box. 🙂