Valentines Day is one of my favorite holidays — I just love all of the red, white, pink and sweet stuff. When I was a kid – I used to dream about the valentine's day exchanges.  Silly maybe but it was an important event in a kid's life. Right?
These days there are so many ideas for valentine's day those you can exchange with your friends – from cards to gifts the possibilities are endless.
I am happy to share these with you if you like them.
Just download the template here and follow the directions below…… ta da….you have these valentines ready to go to hand out to classmates, friends or neighbors !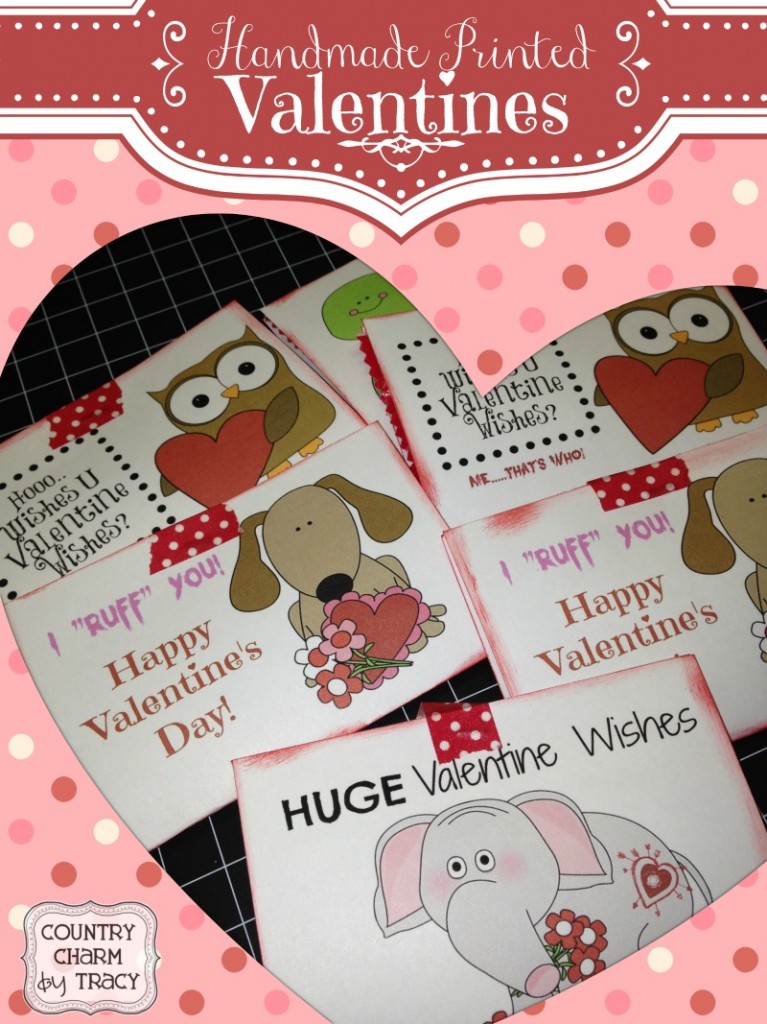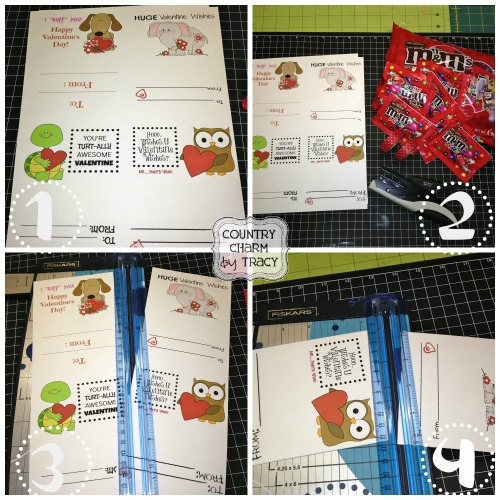 1.  Print the valentines on a sheet of white cardstock or Avery postcards – 5387
2.  supplies – printed valentines, small package of candy (mini m&m's shown here), mini stapler, washi tape, "red barn" distress ink (shown in bottom pic)
3.  Tear apart post cards or cut card stock with trimmer (4.25 length) and then again (5.50 width)
4. showing (5.50 width) – this cuts the card stock evenly into 4 cards.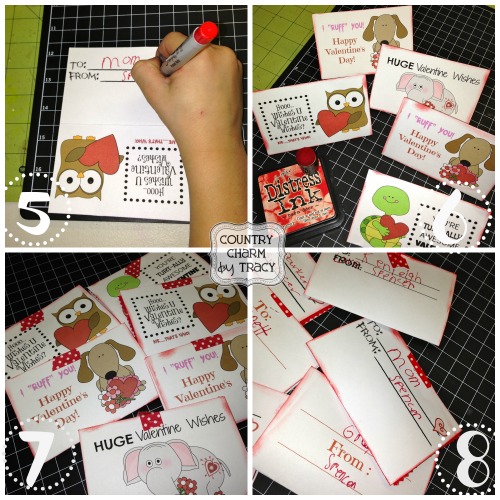 5.  Write names on each valentine.  My sweet boy created one for me too. (love)
6.  Ink edges of cards with "red barn" distress ink (this is just for added color).
7.  Fold cards in half and insert a package of candy in between closing treat with mini stamper.
8.  Add a small piece of washi tape to cover staple and/or add additional character.
Download valentines.pdf
For personal use only
Clip Art Images by My Cute Graphics
Here are a few more valentine's I've created over the years…..
(click on the picture)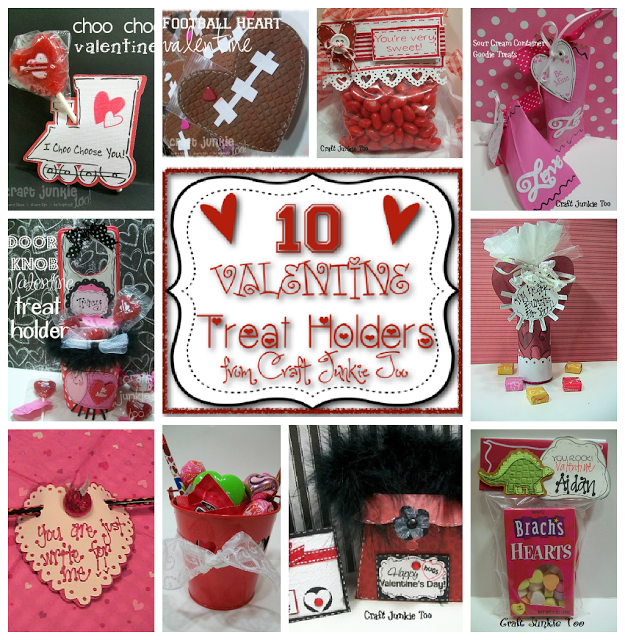 Sign up below to be notified when I put a new blog post up. It'll be delivered directly to your email box. 🙂