Howdy guys ~ Happy Friday!!
Today I am sharing this very festive, very patriotic wreath using 10-inch deco mesh and ribbon.
I used the "ruffle" and "spiral" technique for this entire wreath and attached the bundles to the square frame.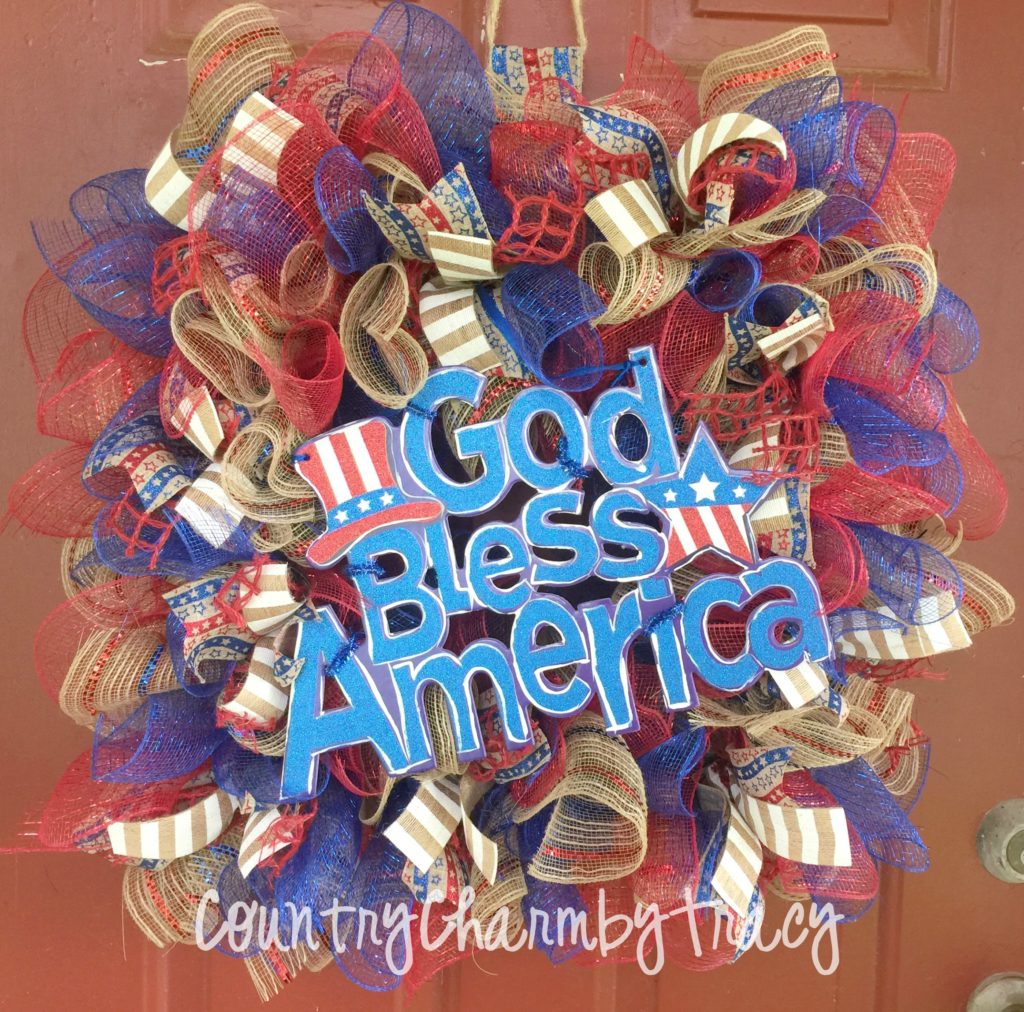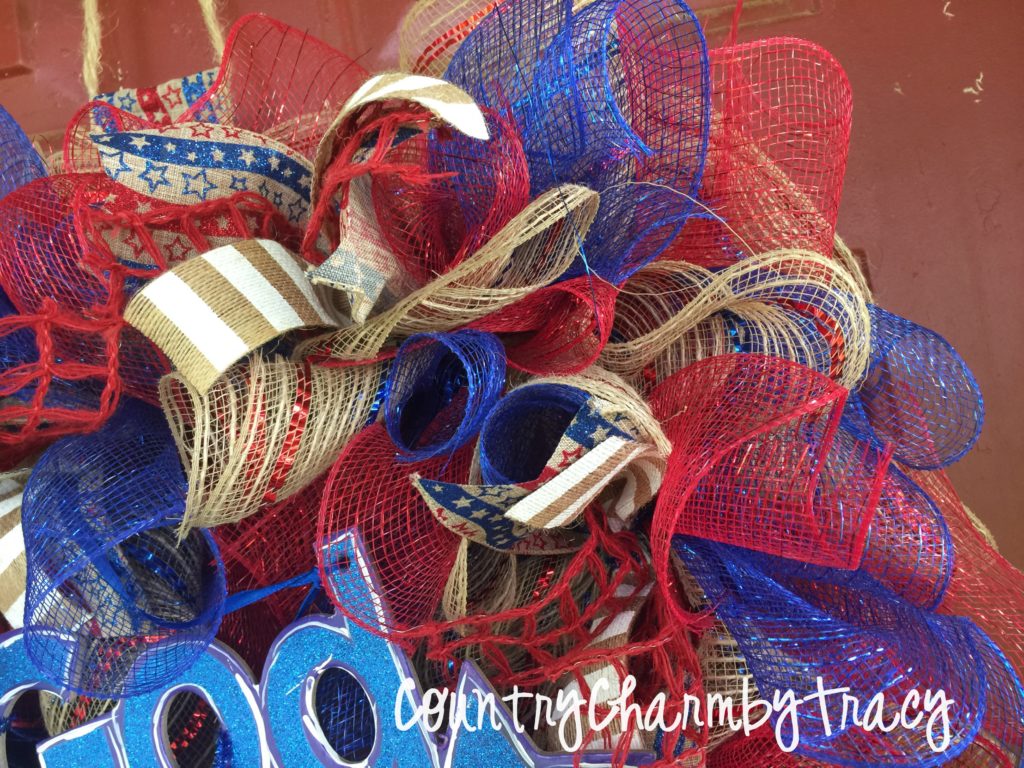 Supplies:
16 inch square wreath frame ~ Wal-Mart
10-inch burlap deco mesh with metallic strips
10-inch blue deco mesh
10-inch red deco mesh
2 1/2 – inch patriotic ribbon ~ Hobby Lobby
1 1/2 – inch burlap with white strip ribbon ~ Hobby Lobby
1 1/12 – inch red window pane ribbon
blue sparkly chenille stems
God Bless America sign – local Dollar Store (Houston Area)
I've created a YouTube video to share all the details of this very festive wreath.  Watch below or click here to watch on my YouTube channel.
Sign up below to be notified when I put a new blog post up. It'll be delivered directly to your email box. 🙂