Hello my crafting lovelies.  As I was putting out my Fall decor I felt like I was missing something on my mantel.  So, what do I do five days before Thanksgiving?  Yup, I create a fall banner and decide to share my tips with you!

Before I get to that, let me ask you a question – have you ever seen something online or in the craft store and said – I Love That!  I wish I could write like that?  Well, here is a tip on how you can!
The tip I'm sharing with you is how to create (or write) on any surface using graphite paper to transfer the pattern to your object or material.  Here is a video I created for you.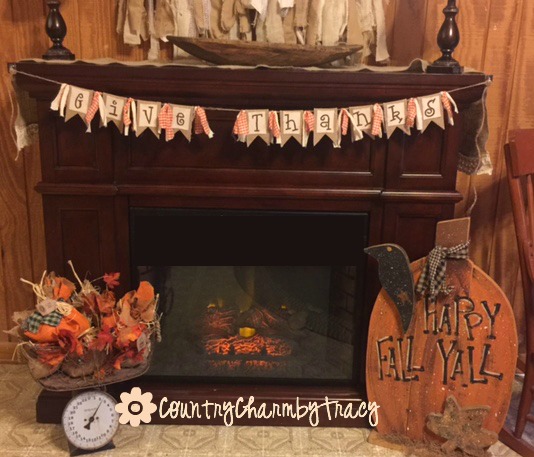 Supplies:
Font – Love Letters (download for FREE here)
Graphite paper found here (affiliate link)
Heavy fabric like duck cloth found here
chipboard pennants
burlap ribbon
brown paint
computer and printer
muslin and orange/white checkered fabric strips
jute rope
******************
Click below if you'd like to see more crafty projects!
Sign up below to be notified when I put a new blog post up. It'll be delivered directly to your email box. 🙂