I know this post may come late for most of my readers……and yes, I am a procrastinator AND Thanksgiving is tomorrow here in the USA.
I am hosting my in-laws over to our house again this year.  Even though its only a few people there is much to be done before.  (sigh)
Do I have a list made?  nope
Do I have lots of stuff I need to do? yup
Let's get started on the purpose of this post to share…..
 Needless to say it's nice to search the web for some organizational resources to keep me on track.  As much as I would like to say I am — I am NOT a list maker.  I've tried numerous times with various resources either purchased or created on my own but I just can't get into the groove of making a list.
I love watching Organized Like Jen's organizational videos over at YouTube and also follow her blog here.  When she posted about her Thanksgiving Planner the other day I hung my head low.  I plan everything in my head.  Do I forget things?  Yes and run myself crazy near the event but when it's all said and done ??? hmmmm yes….
but….I do pretty well. 🙂
I turned to my bestie "Mr. Google" to search for some FREE printable Thanksgiving Planners.  After looking at at a few I settled on these to print.  Thank you to The Polka Dot Posie for sharing such a wonderful printable.  Please view her post here.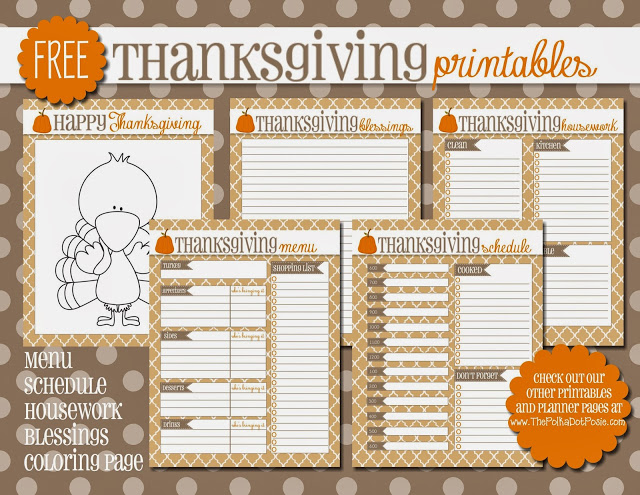 (click here to visit the site)
So here I am the day before — but do have some puuuurty printables to keep myself on track for tomorrow.
Happy Thanksgiving USA friends!
♥ Tracy
I shared last year's Thanksgiving Table decor here.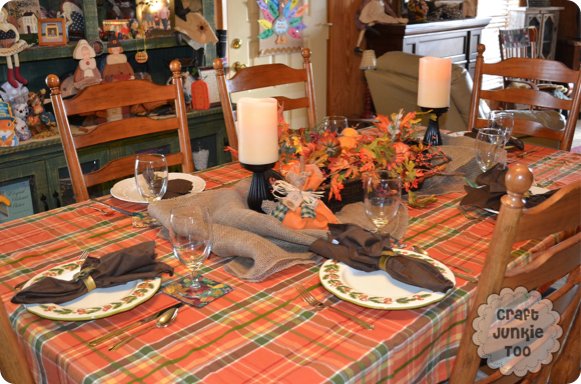 Sign up below to be notified when I put a new blog post up. It'll be delivered directly to your email box. 🙂