My oldest son's sweet girlfriend is a softball player and I wanted to share some of the gifts I created for her birthday.
For those of you who have been following me for awhile know that one of my favorite things to do when creating something special for someone is to take their likes or what pleases them into consideration.  This is almost always my inspiration for whatever I create for them.  These projects are no exception.  Being that she is an avid softball player these projects are most fitting for this sweet young lady.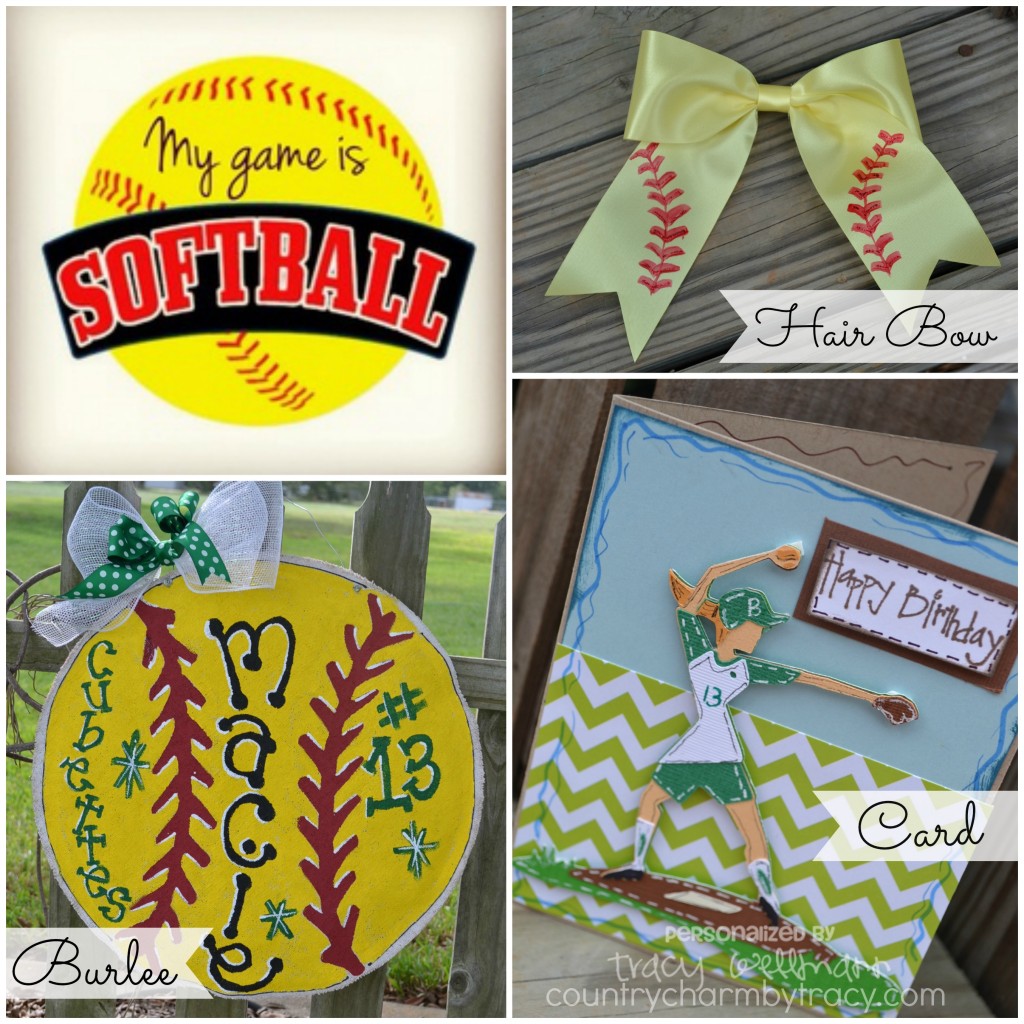 It all started when my son showed me a picture of a softball hair bow she mentioned she liked.  Well, crafty momma to the rescue.  This is what I came up with. I added the red softball lines using paint.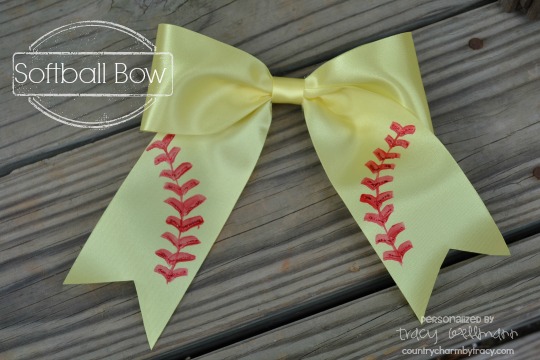 ——————–
Next up is the softball Burlee.
I found a baseball Burlee in a local gift store.  I repainted the white part yellow (to resemble a soft ball). I personalized her name, team and number and added a bow.
A Burlee is burlap painted with a design of choice and hung on a wire or string.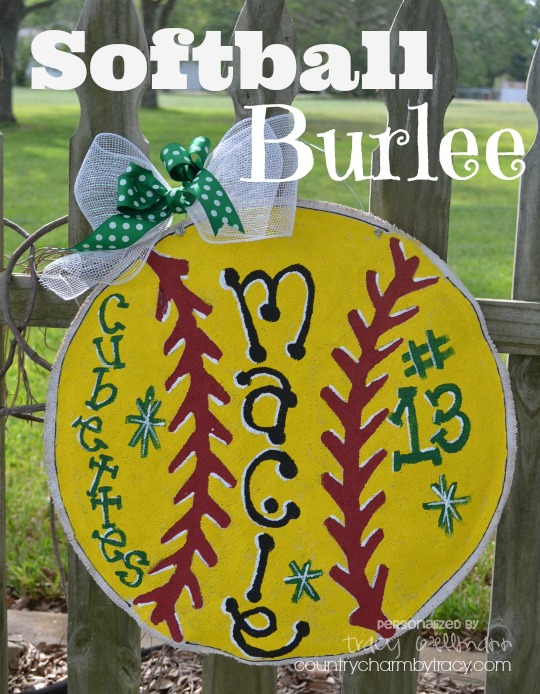 ———————–
I used my Cricut to create this adorable card for her.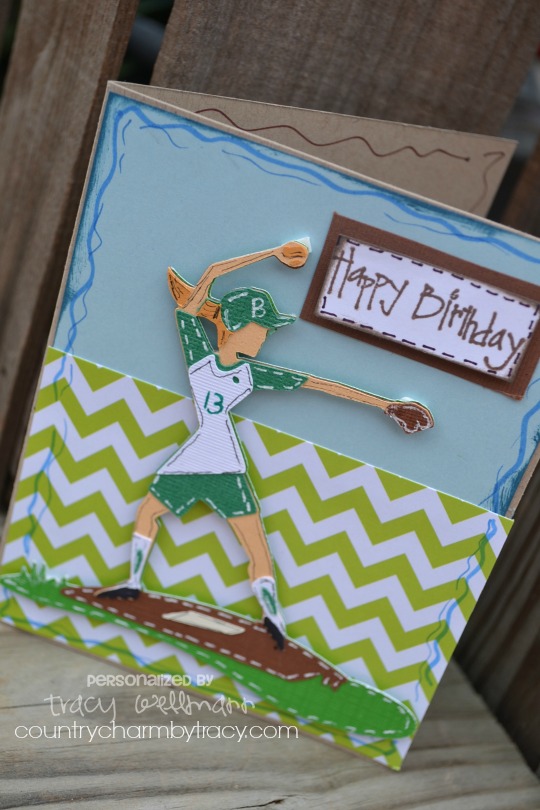 The softball pitcher is from the Cricut cartridge All Sports.  She is a pitcher on the team so I could really personalize this character by changing the hair color, jersey color and adding her team number to the front of her shirt.  So cute!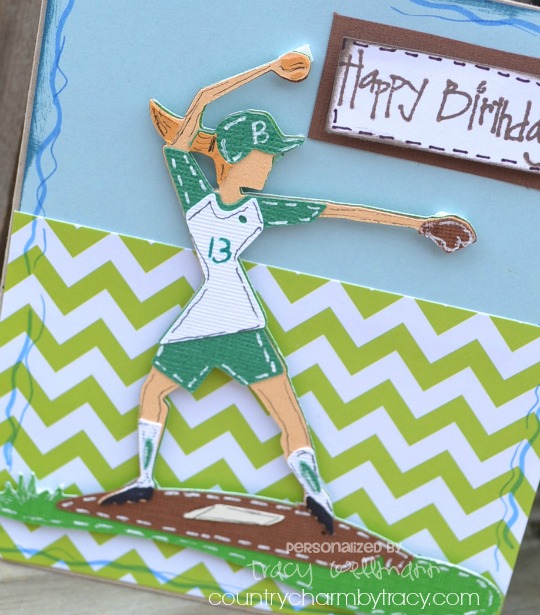 I used pop dots behind the image to give more depth.
Happy Birthday stamp is from my craft stash.
————————-
Here is a picture of my son and his sweet girlfriend.  Aren't they the cutest couple?  ((love them))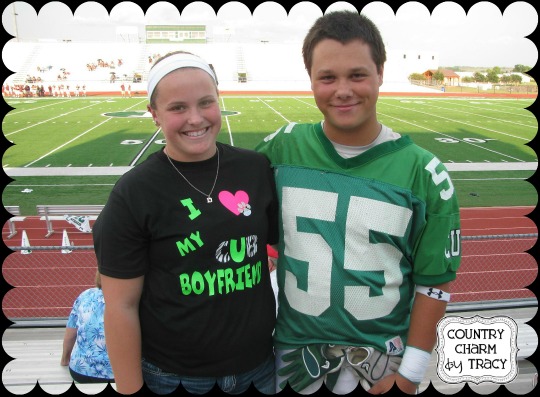 Have a wonderful day!! 🙂
~Tracy
Sign up below to be notified when I put a new blog post up. It'll be delivered directly to your email box. 🙂