I enjoyed my Winter Decor so much last year that I couldn't wait to decorate for Winter again.  Strange maybe ….as I took down my Christmas Decor the day after Christmas (o.m.g.) ….but I was really looking forward to decorating for Winter – I really like the simplistic white, silver and shimmery colors.  There is something softening to me about the combination.

Living in south-east Texas we do not see much snow – (if any at all) and I've learned to live with it.  A few years ago we had enough snow to build a snowman but Spencer was very little and doesn't remember it.  

Winter and snow seem to go together but we just don't get that type of weather here where I live.  Icy and cold — yes.  Snow, nope.
I created these faux snowballs to add to my Winter decor this year.  They are so super simple to create and Spencer really gets a kick out of them.  He would love to have a real snowball fight — but these faux ones will have to do for now.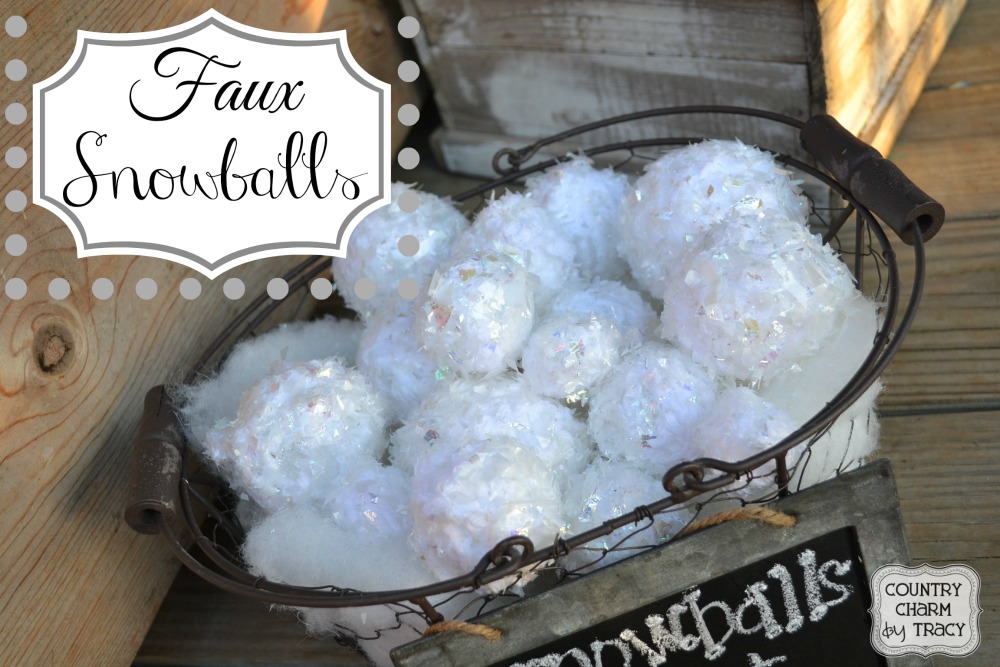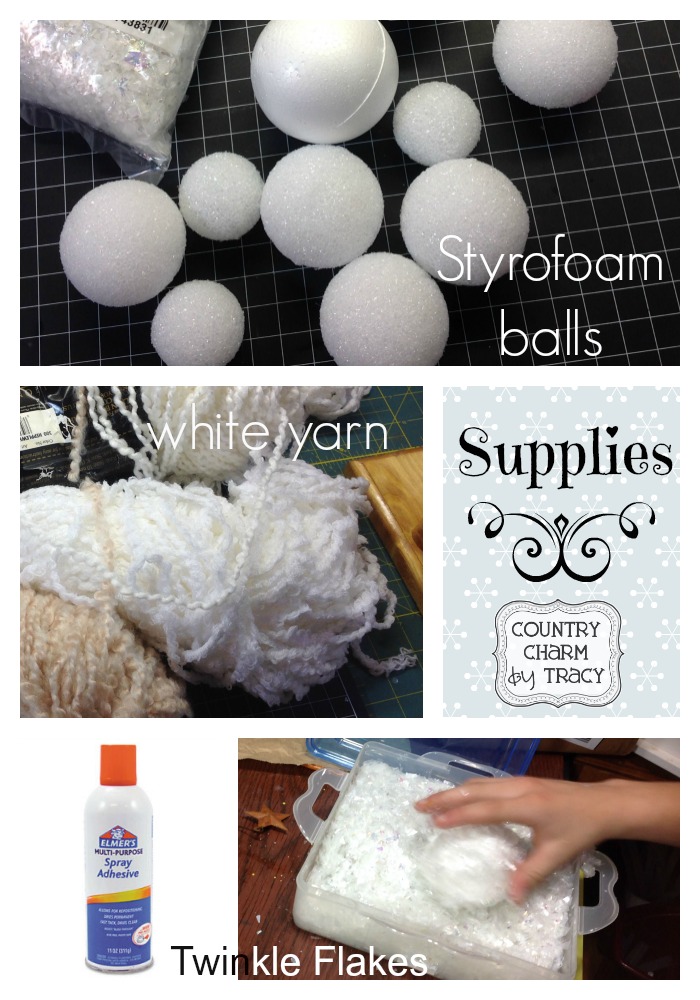 various size styrofoam balls
white yarn
glue gun
spray adhesive
Twinkle Flakes (fake snowflakes)
Put a dot of hot glue on ball and wrap yarn around ball to cover completely (or as desired).
Gently spray a little adhesive on ball (if you have some disposable gloves use these to avoid getting the adhesive and snow on your fingers). 
Roll ball in Twinkle Flakes or sprinkle on desired amount around the ball.
Let dry completely (about 15 minutes or so).
I chose to display these sweet little guys in a wired basket.  I laid some Buffalo Snow on the bottom of the basket to add a little cushion and added filler to the decor piece itself.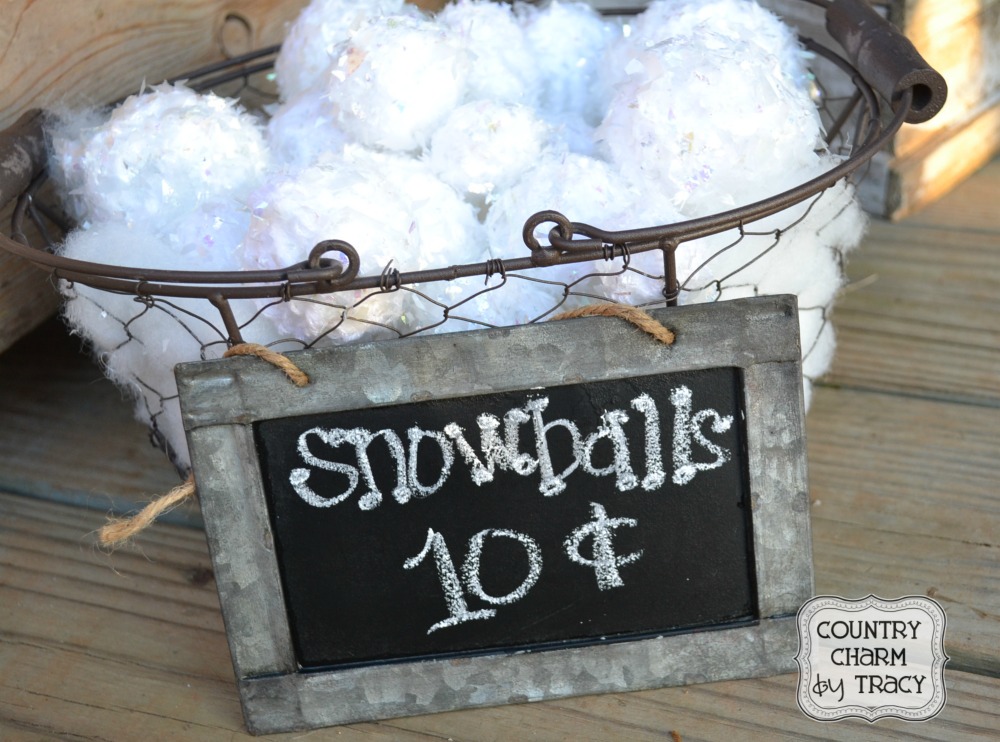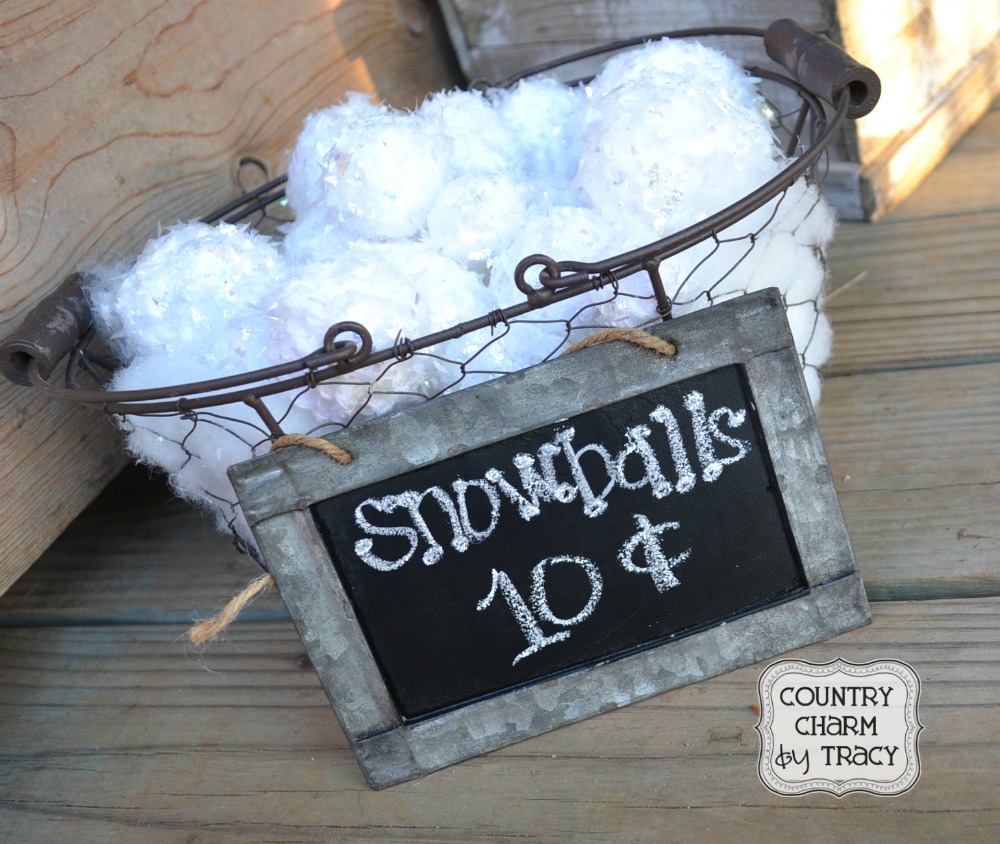 I'll be back another day to share more Winter Decorating ideas with you soon.
-Tracy
Sharing with some of these linking parties this week.
CONNECT with Country Charm by Tracy here: