I put up my Valentine's Decor recently and shared on Instagram Stories a behind the scenes look at my decor and decorating style.  I had a couple of questions on this subway art that I created back in 2012 and use it E V E R Y season in my valentine decor.  It has so much sentimental heart to it. See below for all the details. 🙂  Follow me on Instagram here.
***************
I was totally inspired to create one of these valentine subway arts for my family when I saw this one over At Second Street.  I totally fell in love with the idea and couldn't wait to get it finished.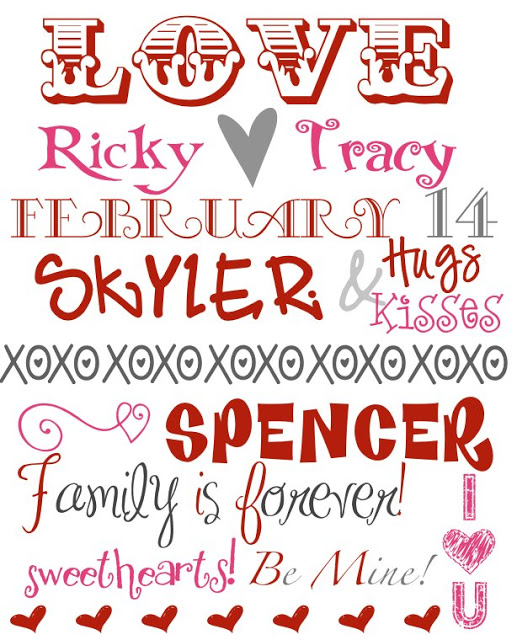 I have a mac computer and created this using Pages (same as Word on a PC) — I put every line into a text box so that I could maneuver it around the page where I wanted it.  I then printed it on my home printer.  easy peasy!  All of these fonts were free over at http://www.dafont.com/ — my favorite place to get my fonts.  I think this valentine decor it is a wonderful way to include the whole family in a special way.  I'll be back soon to show you how it looks in a frame and included in my Valentine decor.  So stay tuned my friends…..
I've included the font names that I used to create this subway art below –  all of these fonts are free at http://www.dafont.com/ — if you have any more questions — please let me know.  🙂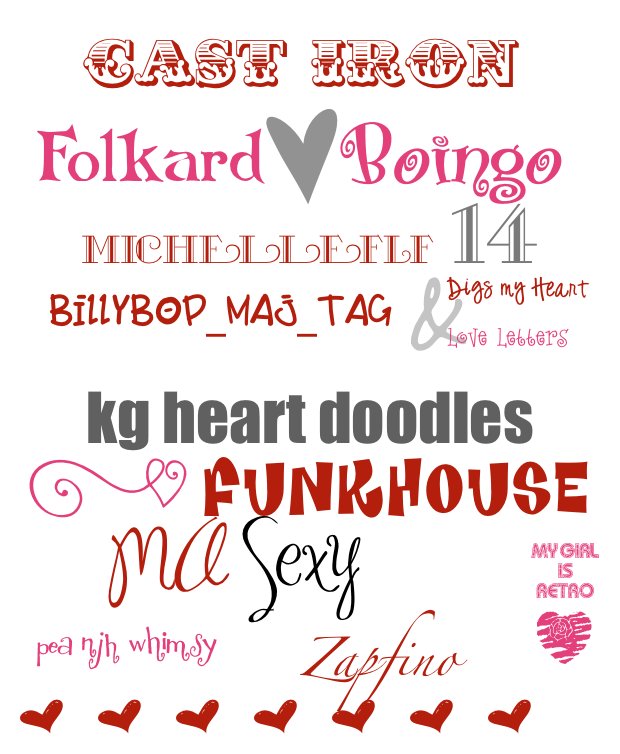 If you have any questions — just leave me a comment and I'll try my best to reply.
Hugs!
Tracy
Sign up below to be notified when I put a new blog post up. It'll be delivered directly to your email box. 🙂