Hi guys – welcome to today's blog post.
I think I've always been a farmhouse decor – decorator it was just called something different.  I mean I've always had tin, rustic, country decor filled in almost all the rooms of my home.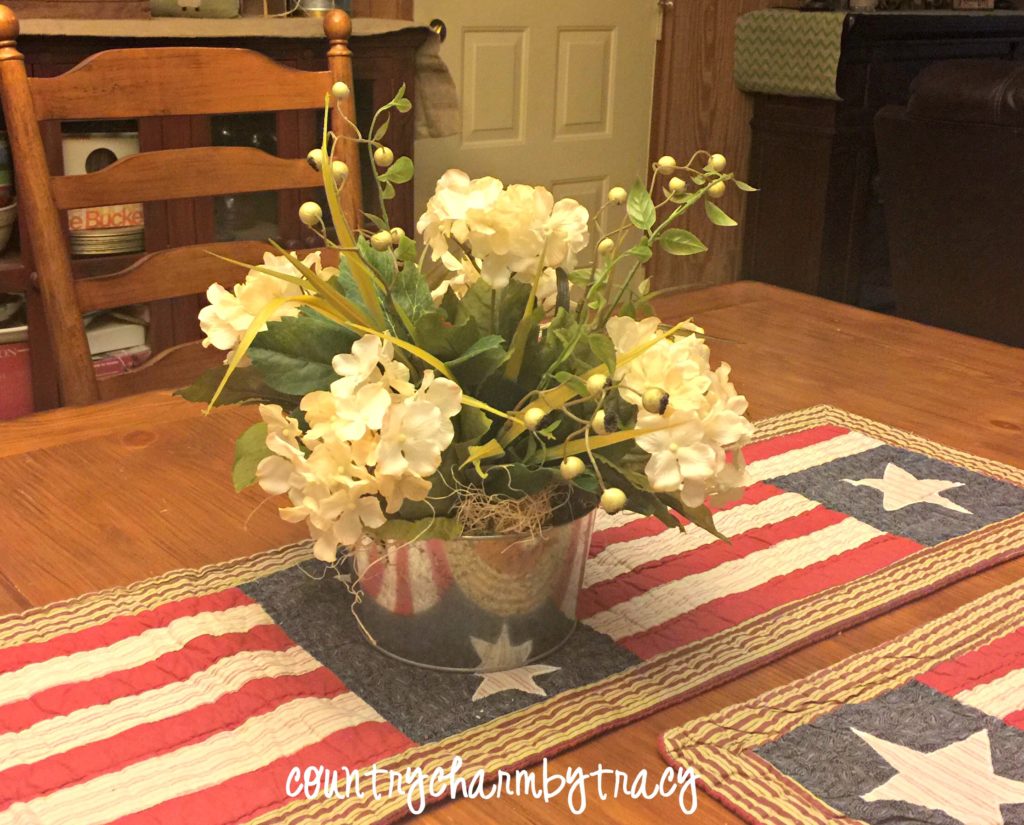 Anyhoos – here is a little floral arrangement I put together for my dining table.  To see the details check out my youtube video below or click here to watch on my YouTube channel.
Supplies:
hydrangea bush – Hobby Lobby
tin bucket – Target
styrofoam
excelsior – Wal-Mart or Hobby Lobby
Sign up below to be notified when I put a new blog post up. It'll be delivered directly to your email box. 🙂