I know that Christmas planning and treat projects may be finished for 2013 but didn't get these tags posted before now.  I still wanted to share these with you to pin for later and/or to use as an idea for other holidays and events that are not just Christmas related.  Bring to life an ordinary, plain, boring shape by adding a sweet, cute face.
I am not affiliated with Peachy Keen Stamps — I just love using their products.  They are a wonderful stamp product that through facial expressions really bring my projects to life.
I cut some Christmas trees out of green cardstock using my Cricut die cutting machine.  Adding the adorable peachy keen stamp face really brings my project to life.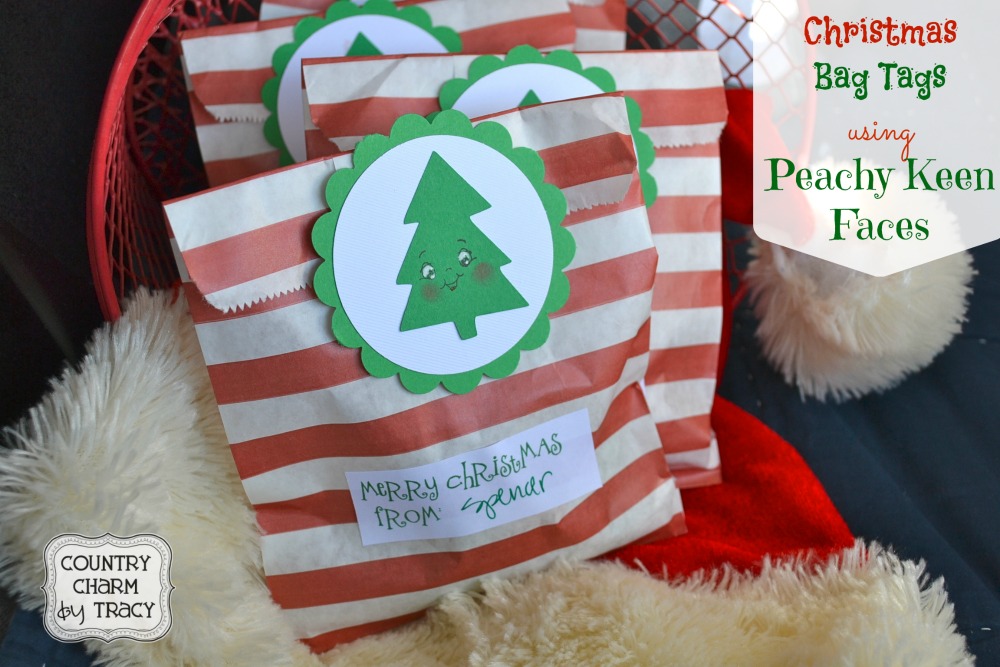 Supplies:
PK-450 Wide Eyed Kids Face Assortment
striped bags are from Pick Your Plum
3-inch scallop circle punch
2 inch round circle punch
chalk for cheeks
white gelly roll pen for "whites" of eyes
red gelly roll pen for dab of color on tongue
Have a sweet day everyone!
Click here to see more of my projects using Peachy Keen Stamps
-Tracy
Sign up below to be notified when I put a new blog post up. It'll be delivered directly to your email box. 🙂