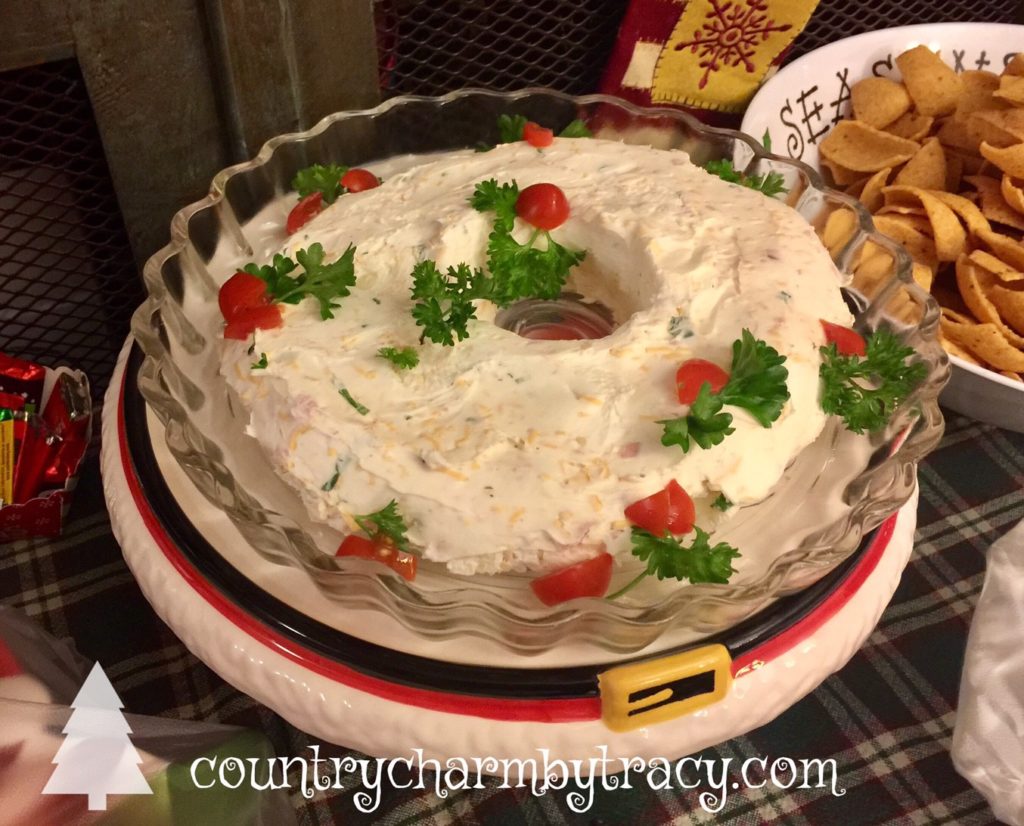 Okay guys if you like cheese balls – I have one that is delicious!
My "go to" cheese ball recipe!
My "oh my goodness this cheese ball is delicious" recipe!
I am sharing it with you today!
Print it out by clicking on the print button in the recipe and put it in your file.
Save it, make it, enjoy it!
Cheese Ball Wreath
Perfect for Christmas Parties!
Ingredients
3 pkgs. cream cheese, softened
chopped green onions (I use about 4-5 including green tops)
1 pkg. dry Ranch Dip mix (I only use ½ of the package so it's not too salty)
2 cups sharp grated cheese
thin ham cut thinly into small pieces
curly parsley, tomatoes (for decoration) (optional)
Instructions
In a bowl, place softened cream cheese, sprinkle on ranch dip mix and mix well. A fork works great for this.
Add chopped green onions, grated cheese and ham and mix well.
I like to make the day before and place in refrigerator to set overnight.
Before serving form into a ball or to make the wreath I flatten out with my hands to the size of the circle I want. Place on tray or dish. To make the hole for the wreath use a glass or cup and press in the middle. Form wreath and decorate with curly parsley and tomatoes.
Sign up below to be notified when I put a new blog post up. It'll be delivered directly to your email box. 🙂