Hi there friends and welcome to my blog! 
Today I'm sharing another burlap wreath and I just LOVE it!
I have made many wreaths over the years but this one is one of my favorites.  
Maybe it's the softness of the larkspur flowers or the addition of the berries.  
I hope you like it too!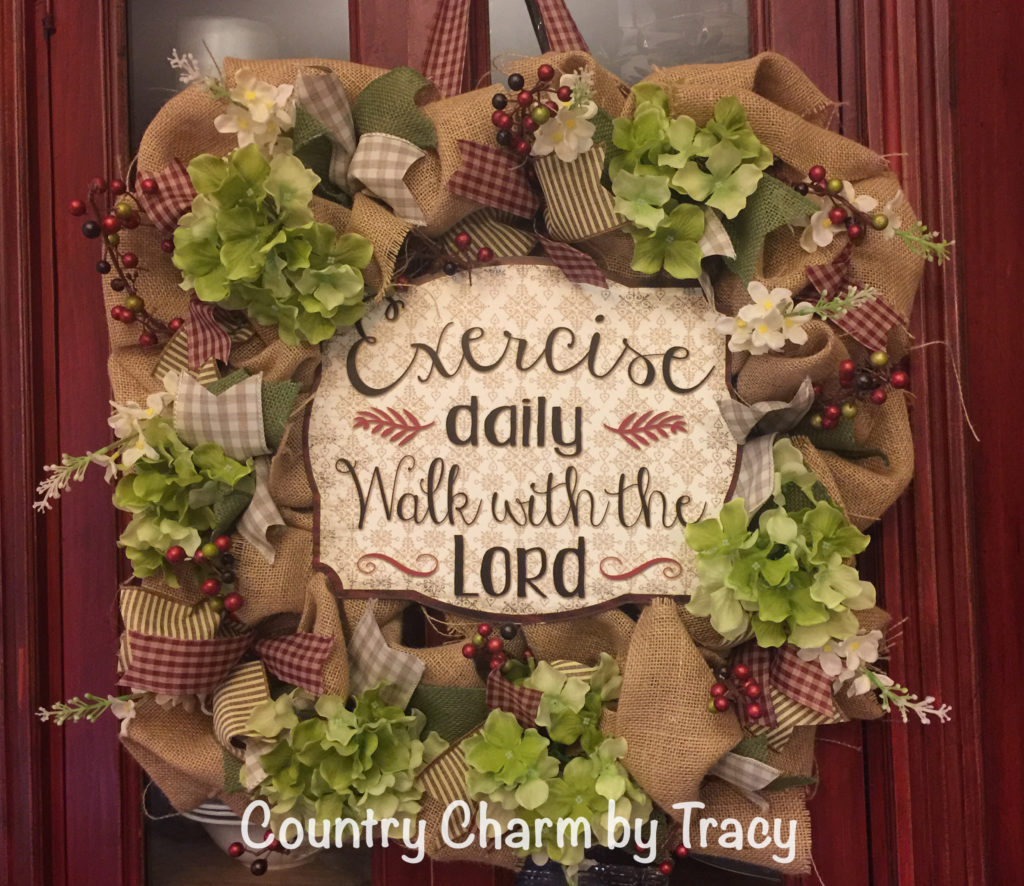 Supplies:
– 16 inch square work frame – Wal-Mart
– 6 inch strips of burlap
(click here to see video of my favorite bubble wreath technique)
metal sign – Hobby Lobby
ribbon – Craft Outlet, Michael's, Hobby Lobby
hydrangea flowers – Wal-Mart
larkspur flowers – Dollar Tree
berries – after Christmas pick up Hobby Lobby
I share step by step on how I made this wreath in the video below or click here to watch on YouTube.
Sign up below to be notified when I put a new blog post up. It'll be delivered directly to your email box. 🙂