I love burlap, checks and gingham and this combination just makes me feel so sweet inside.  It kind of looks like a peppermint candy, if you will.  🙂
I am a huge fan of Country Christmas decor and this projects fits in perfectly with the holiday decor around my home.
I created this project in about 45 minutes once I had all of my supplies there and readily available.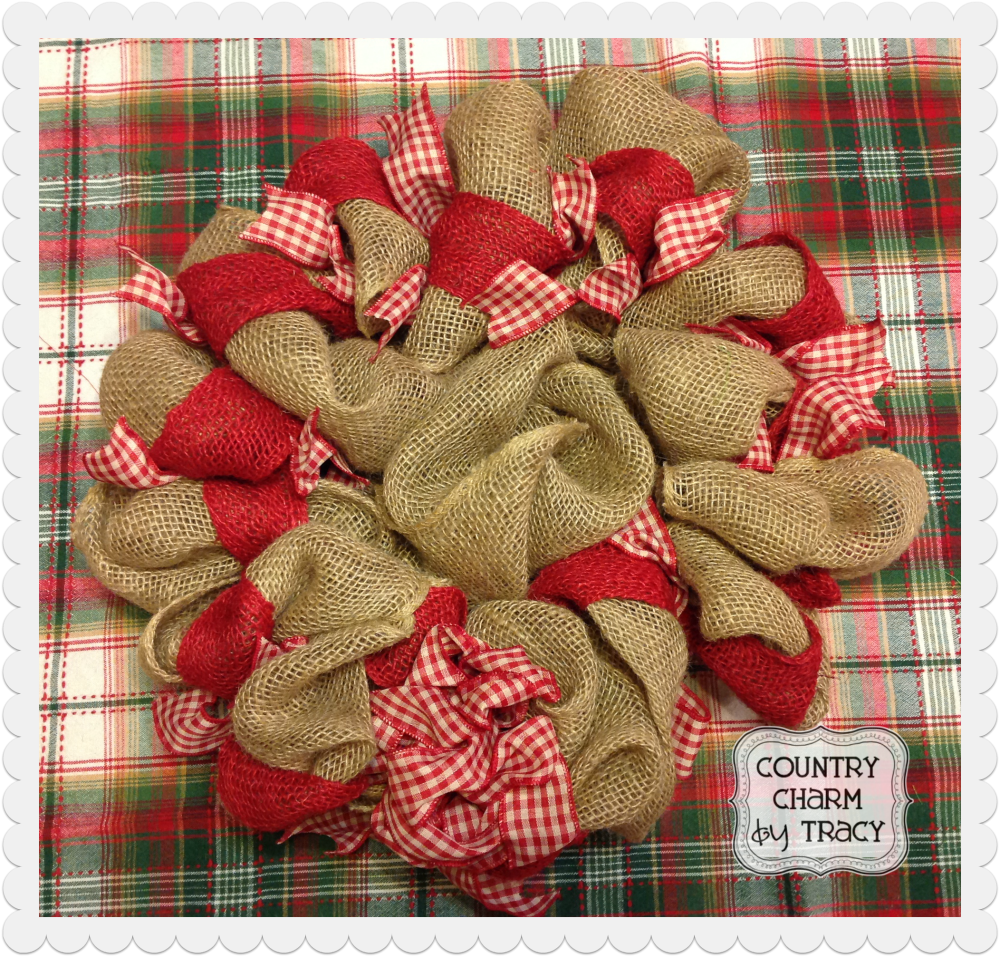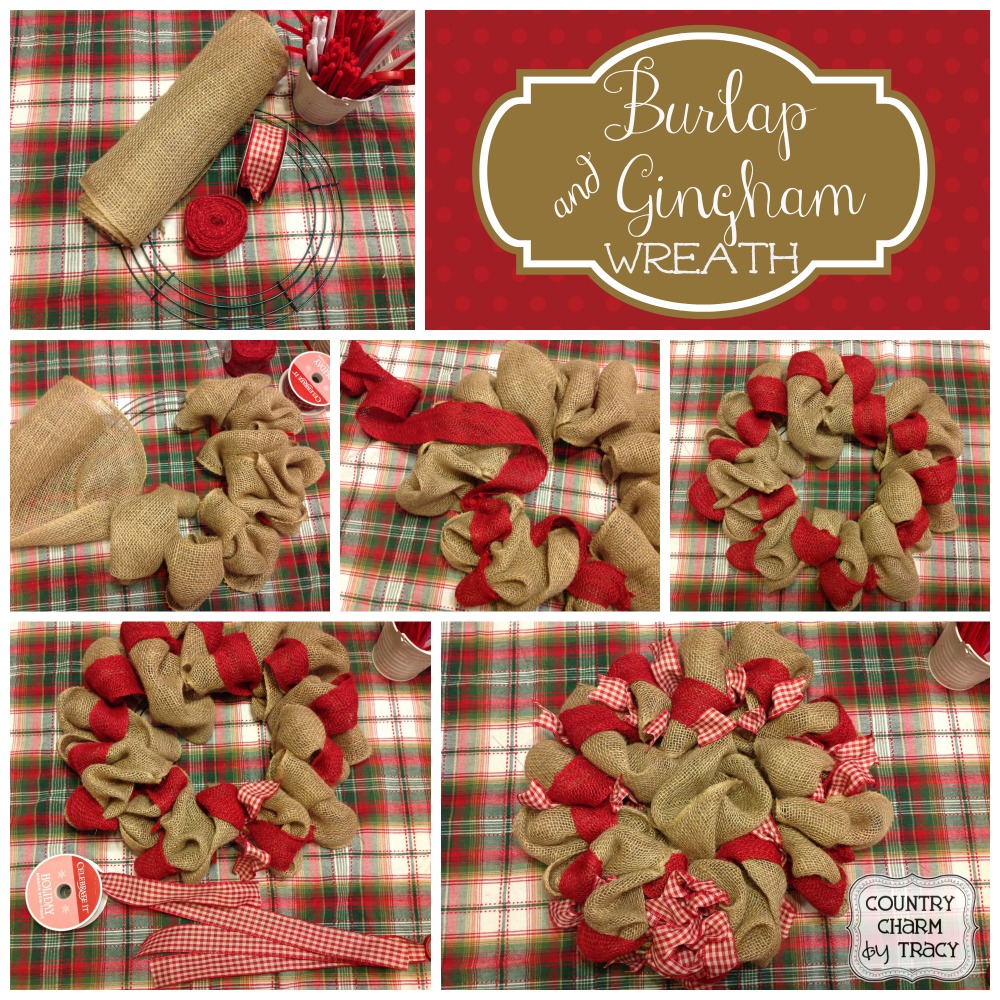 Supplies:
12″ wire form
burlap (red)
10 yards red/cream gingham or checked ribbon
chenille stems
Directions:
Loop burlap around wreath securing loops with chenille stems.
Layer red burlap
Cut strips of gingham ribbon and tie in between sections (I had enough ribbon to make a small bow for the bottom)
Embellish with additional country decor or leave just as is.
Simple enough!
~Tracy
Sharing this project at some of these Linky Parties this week!
Sign up below to be notified when I put a new blog post up. It'll be delivered directly to your email box. 🙂