My kiddos go back to school in a couple of weeks but some areas have already started. Yikes! Where did the summer go?
These little bag toppers are super cute to make using  a school bus, some stamps, paper and markers for doodling.  ((love))
Fill a plastic baggie with candy (or other treat) and top with a cute bag topper.  Just staple or use double sided tape.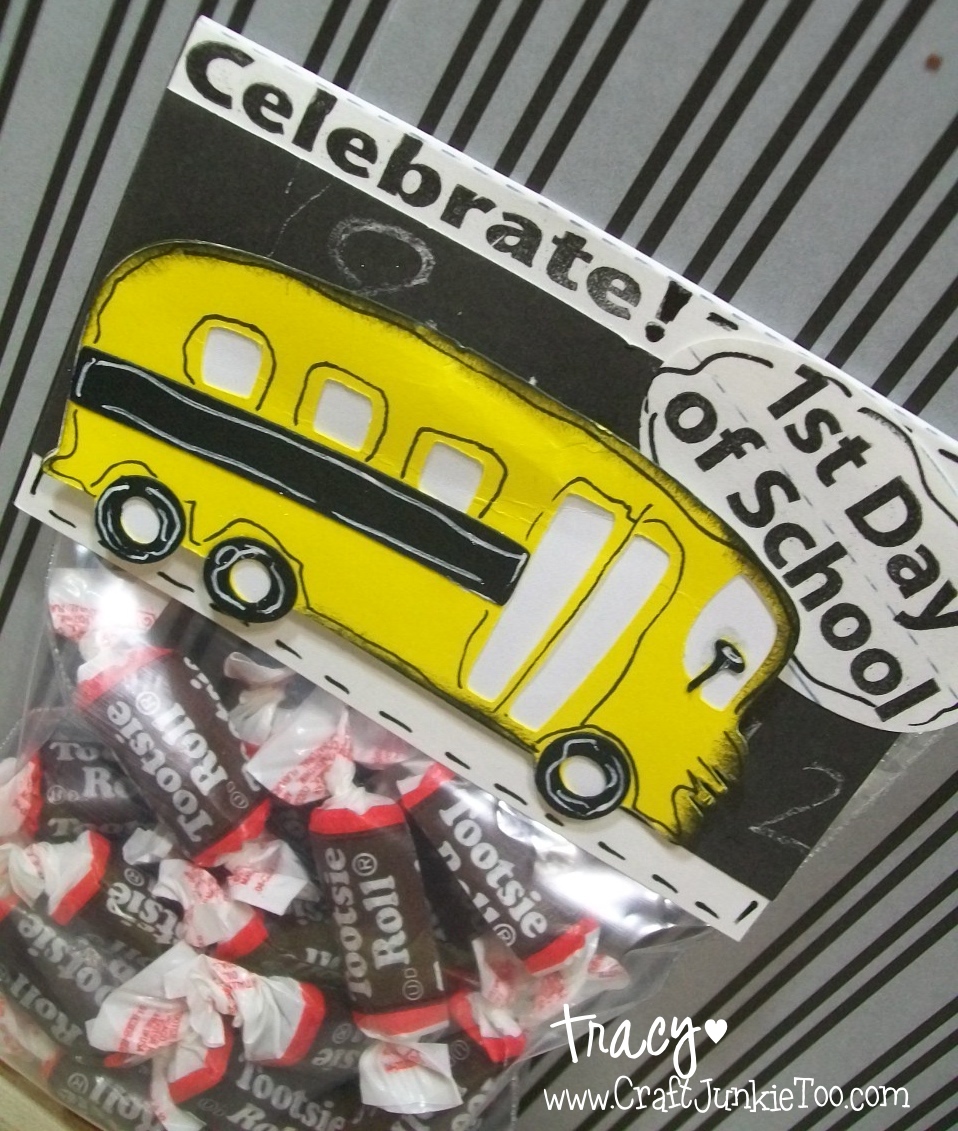 ::Celebrate 1st Day of School Bag Topper::
black ink, black marker and white gel pen for doodling
chalkboard paper
white index card (for topper)
oval punch – white
xoxoxo
Here are a couple of other projects you might enjoy too: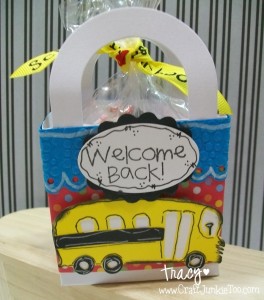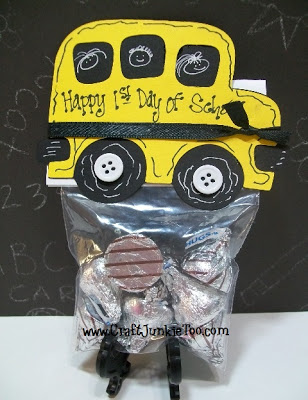 Sign up below to be notified when I put a new blog post up. It'll be delivered directly to your email box. 🙂