I am in 4th of July home decor – creating – painting – kind of mood right now.  I love all of the red, white and blue!  Getting some seasonal things ready for the Select Furnishings store to sell.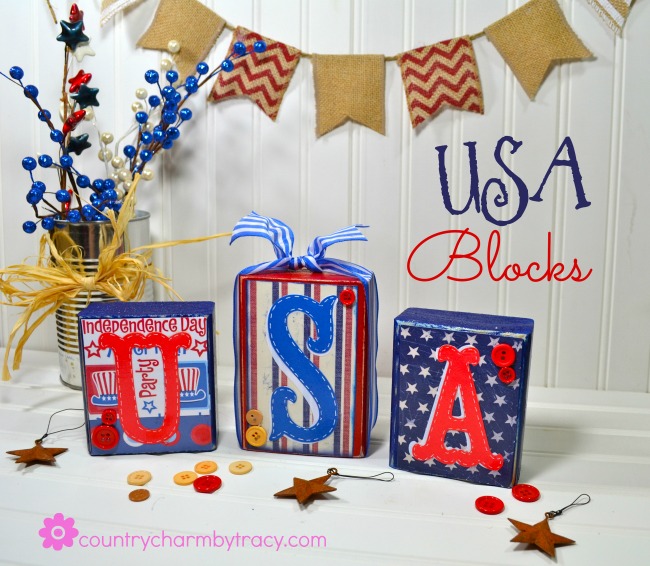 This post does contain affiliate links of products used and where I sell my handmade crafts.  I use these products and all opinions are 100% mine.
I have a bit of an obsession with creating these wood blocks and they are so super easy to do.  If you have a table or jig saw just go down to the Home Depot, Lowe's or wood store and buy you a 2 x 4.  Bring it home and cut it into the sizes you want.  These are 3″ and 4″ blocks.  Paint, add scrapbook paper if you want and letters using a die cutting machine (I used my Cricut) or you can print letters out on the computer and cut out by hand.
 Supplies:
2 x 4 wood board cut into blocks
paint
scrapbook paper
vinyl
letters are cut from Storybook cricut cartridge
ribbon
buttons
hand sander or block
I painted the blocks in a blue or red color.  I used my hand sander to rough up the edges all the way around the block giving a country feel.  Take a soft cloth to wipe off the access dust.  The key to getting the scrapbook paper to stick on the wood block is the wood glue.  I use this one by Darice and it works GREAT!  Make sure to get all of the bubbles out by using a squeegee or a credit card would work great too.  I used this varnish to finish off each block.  I like the glossy finish. 🙂
I doodled the letters with the white gel pen by adding dash lines.  I really like the way this adds that finishing touch to any project.
I cut two sets of letters, one in white vinyl and one in either red or blue cardstock.  I did this because I thought the white didn't show enough on the pattern paper.
I tied ribbon around the center block but you could add to each one and I think that would look so cute.
To finish I hot glued some buttons in random places on each block.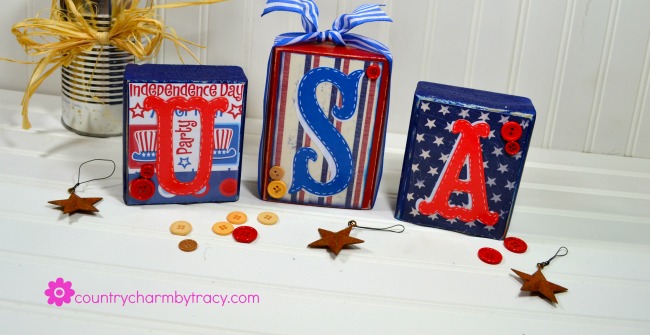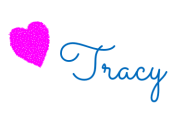 Sharing with some of these linky parties!
Here are a few other 4th of July projects too:
Sign up below to be notified when I put a new blog post up. It'll be delivered directly to your email box. 🙂