Things are really "spring-eeee" over here on the craft table…..and I hope I am not boring you too much with my different wreath ideas I am sharing.  🙂 These are very popular right now and I can't make them fast enough before they find a new home from the Select Furnishings store.  ♥
When I spotted these pink and green crosses during a recent trip to Hobby Lobby I knew just what I was going to do with them.  Put them in the center of a wreath.
Being a christian it makes my heart very happy to see how so many people are incorporating crosses into their home decor.  For me it's a reminder of what my Lord and Savior did for me almost two thousand years ago.  I'm blessed.
For this first wreath I used burlap, checkered fabric, and jute string.  It wouldn't be a Tracy Wellmann project if I didn't add some doodles with a black sharpie marker! 😀
For the wreath below I used the same pink and green cross (just colors are opposite) and added it to a deco mesh wreath.  As you can see you can get different looks by the colors of ribbon and mesh you add to your project.  I also added in some tulle ribbon to give added color.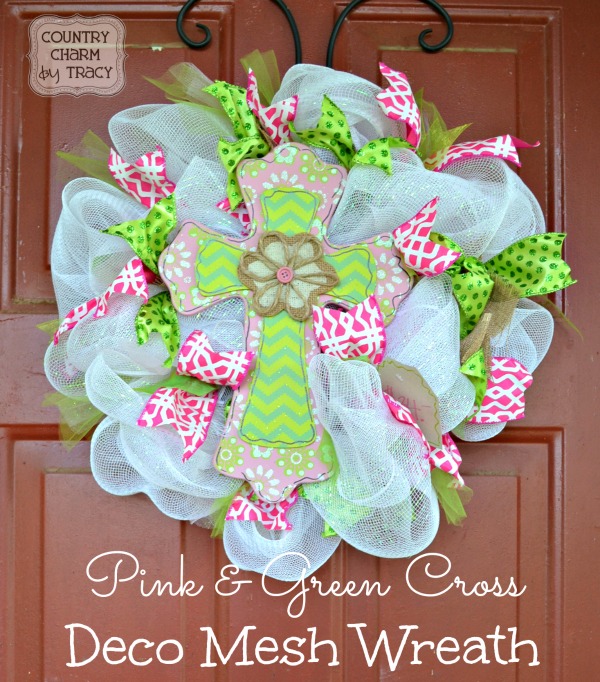 I really like the way these turned out.  Let me know what you think by leaving a comment below.  I really appreciate those so much!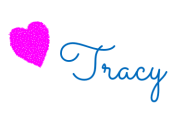 Sign Up for my Newsletter here.
This post was first seen on Country Charm by Tracy
Sign up below to be notified when I put a new blog post up. It'll be delivered directly to your email box. 🙂