I love pretty gifts, I love homemade gifts, I love recycled items I can use to make a pretty homemade gifts! 🙂
I really do have a passion for taking items to reuse, repurpose or recycle and I hope you like my idea I am sharing today.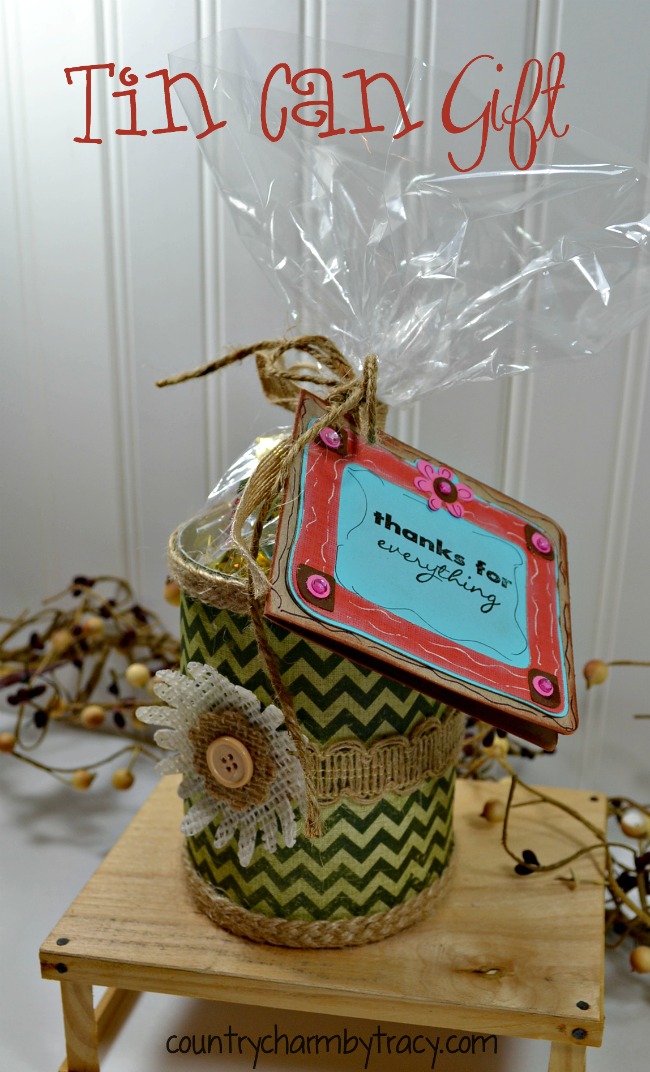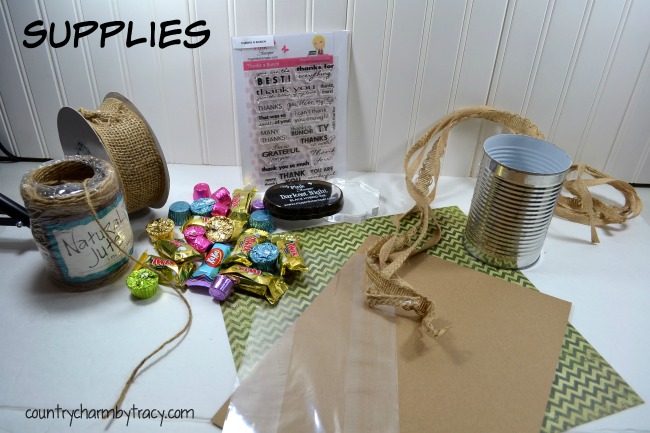 Here are all of the supplies I used to put the can together.  I ended up not using the wide burlap ribbon but did add a couple of burlap flowers which are not pictured here.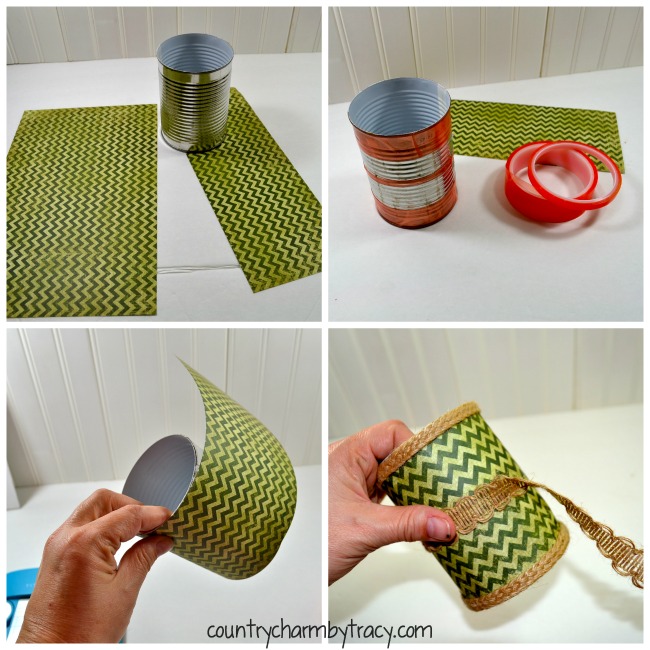 The red sticky tapes works great on adhering the paper to the can itself.  It did not hold the burlap ribbon on the outside of the paper and came undone.  I pulled out my Fabri Tac and squeezed a line under each ribbon — it did the trick!  Holds beautifully!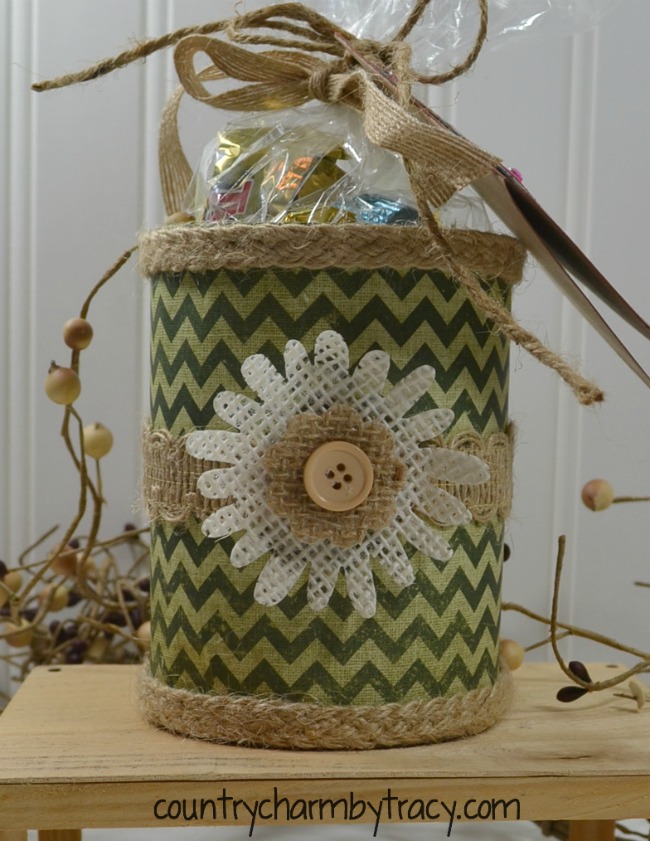 Aren't these flowers the CUTEST?  It's like my favorite embellishment to create right now.  The trick to get the burlap not to fray is mod podge.  Who knew?  This girl!  yay so happy I discovered this trick.  I just used a few of my favorite flower dies and ran these through my cuttlebug.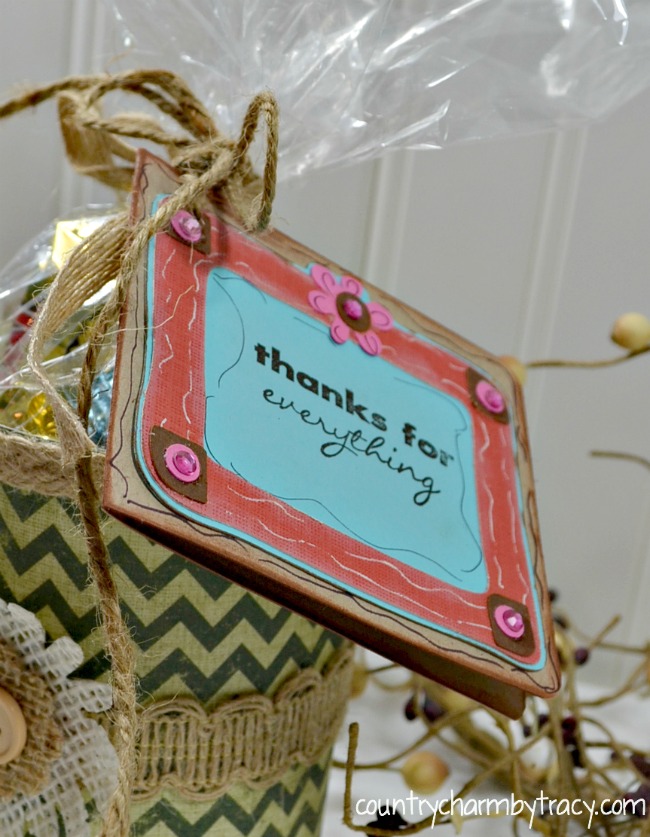 This cute little card was created using the Live Simply Cricut cartridge.  The sentiment is from the 2015 stamp set Thanks a Bunch by My Pink Stamper!
This post contains affiliate links of a few products used on this project.  View my full disclosure here.
***********
Here is another recycled tin can idea I have done in the past.
Sign up below to be notified when I put a new blog post up. It'll be delivered directly to your email box. 🙂